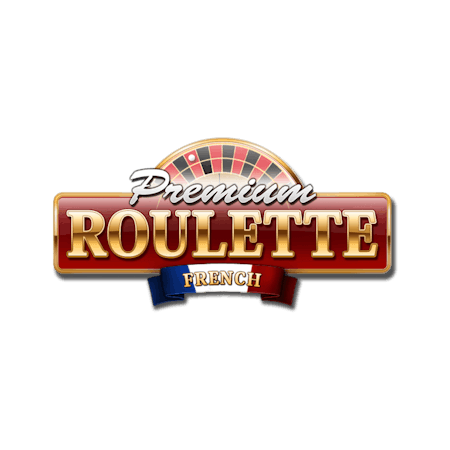 Premium French Roulette
Premium French Roulette is a classic game of roulette. True to form, the objective of this game is for the player to predict where the ball will stop. The illustrious roulette wheel is comprised of slots numbered 1 through 36, which are alternately coloured in red and black, as well as a green zone with the number 0.
Although Premium French Roulette has the same look and feels as its Betfair Casino counterparts, it does have one main difference: its betting options. Although you can place all the same bets you would at a standard roulette table, this premium game allows you to place a series of exotic combination wagers designed to give you a better chance at banking a fortune
HOW TO PLAY PREMIUM FRENCH ROULETTE
To start a new round of Premium French Roulette on Betfair Casino you'll need to select a casino chip with an appropriate denomination on it. Once you've done this you can then place a single chip on any part of the betting area you wish. . Each click in a betting area will add an additional chip of the chosen value to the bet and when you play Premium French Roulette on Betfair Casino you'll need to wager at least £0.10 per spin but not more than £250 on a single number (not more than £5,000 in total bets per spin).
PREMIUM FRENCH ROULETTE BETS AND PAYOUTS
When you play Premium French Roulette on Betfair Casino, the following betting options will be available to you:
Single Number: 35:1
Split Number: 17:1
Three Numbers: 11:1
Quarter: 8:1
Dozen/Column: 2:1
Outside Bet (e.g. Red/Black): 1:1
Beyond the standard roulette wagers, Premium French Roulette gives you the ability to place a series of combination bets. Unique to this version of the game and pre-set for your convenience, you can choose the following options to help boost your overall EV:
Voisins du Zero: Meaning 'neighbours of zero', this bet refers to the 17 numbers on the wheel that reach from 22, right round to 25.
Tiers du Cylindre: Translating as 'thirds of the wheel', this bet-type corresponds to an exact third of the wheel, specifically the third at the bottom of the wheel. Its numbers stretch from 33 to 27.
Orphelins: These 'orphans' are two small segments that take in the eight numbers not associated with either the Voisins du Zero or Tiers du Cylindre. The numbers covered by Orphelins are 9, 31, 14, 20 and 1 on one side of the table, and 17, 34 and 6 on the other.
To clear your bets you can hit the "clear" button at any point, and once you're happy with your wager you can hit the spin button and watch the wheel turn. As the wheel slows to a stop the software will focus in on the numbers and once the ball has come to rest the system will place a dolly on the table and announce the winning number. At this point any winning bets will be confirmed and paid out accordingly before the next round starts.
One point to note, however, is that any winning bets will be left on the table after the conclusion of a round. Therefore, if you don't want to make the same bets again you'll need to clear the table before starting again. However, if you do want to leave them there, you can. Moreover, if you want to place the exact same wagers again, you can hit the "rebet" button and everything will be reset to the way it was before.
PREMIUM FRENCH ROULETTE'S ADDED VALUE
The final feature of French roulette that you need to take note of it: La Partage. Meaning "to share" in English, this feature essentially gives you 50% of your wager back if you make an even money inside bet (other than zero) and the ball lands on zero.
This feature is something that is unique to French roulette and one of the main reasons professional gamblers prefer this version to European and North American roulette. Indeed, when the ball lands on zero it can often spell disaster for any inside and outside bets so any chance to receive some of your money back is a huge bonus.
To experience the finest online gaming experience in the world, play Premium French Roulette on Betfair Casino today.
SUGGESTED SIMILAR GAMES
Check out these great Roulette games available at Betfair Casino:
Stay safe without missing out on any of the action by choosing Betfair. We have a mighty collection of slots that should fire up your imagination.
PROMOTIONS
Don't let the chance of claiming a juicy welcome bonus slip past you. Join us at Betfair and you will soon be playing in style thanks to our range of great promotions and our welcome bonus!