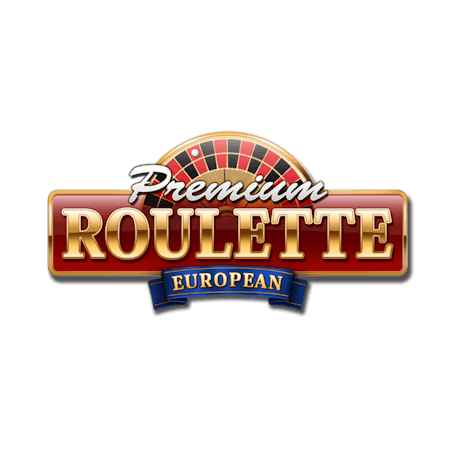 Premium European Roulette
The spirit is surprisingly jovial in the ornately decorated room of the exclusive Monte Carlo Casino. The large bay windows look out over the Mediterranean, sparkling in the moonlight on this perfect summer night. A piano softly tinkles in a corner as tuxedoed men and gowned women mingle around the tables, exchanging seductive smiles and suggestive giggles.
Despite the atmosphere, you cannot help but feel the pressure. Of course, everyone else is cheerful, many members of the crowd have disposable incomes that are larger than the GDPs of small countries. You're not exactly in the same boat financially speaking; however, you have been swept up in the carefree attitude held by many in the room.
You place your bet and hold your breath as the pretty girl in the glittering sequined dress spins the impossibly large wheel. You have to win this one!
ABOUT PREMIUM EUROPEAN ROULETTE
Premium European Roulette is a classic game of roulette. True to form, the objective of this game is for the player to predict where the ball will stop. The illustrious roulette wheel is comprised of slots numbered 1 through 36, which are alternately coloured in red and black, as well as a green zone with the number 0.
HOW TO PLAY PREMIUM EUROPEAN ROULETTE
To start a new round of Premium European Roulette on Betfair Casino you'll need to select a casino chip with an appropriate denomination on it. Once you've done this you can then place a single chip on any part of the betting area you wish. . Each click in a betting area will add an additional chip of the chosen value to the bet and when you play Premium European Roulette on Betfair Casino you'll need to wager at least £0.10 per spin but not more than £250 on a single number (not more than £5,000 in total bets per spin).
PREMIUM EUROPEAN ROULETTE BETS AND PAYOUTS
When you play Premium European Roulette on Betfair Casino, the following betting options will be available to you:
Single Number: 35:1
Split Number: 17:1
Three Numbers: 11:1
Quarter: 8:1
Dozen/Column: 2:1
Outside Bet (e.g. Red/Black): 1:1
To clear your bets you can hit the "clear" button at any point, and once you're happy with your wager you can hit the spin button and watch the wheel turn. As the wheel slows to a stop the software will focus in on the numbers and once the ball has come to rest the system will place a dolly on the table and announce the winning number. At this point any winning bets will be confirmed and paid out accordingly before the next round starts.
One point to note, however, is that any winning bets will be left on the table after the conclusion of a round. Therefore, if you don't want to make the same bets again you'll need to clear the table before starting again. However, if you do want to leave them there, you can. Moreover, if you want to place the exact same wagers again, you can hit the "rebet" button and everything will be reset to the way it was before.
Join Betfair Casino today and play Premium European roulette for some of the highest stakes online. 
SUGGESTED SIMILAR GAMES
Check out these great Roulette games available at Betfair Casino:
Stay safe without missing out on any of the action by choosing Betfair. We have a mighty collection of slots that should fire up your imagination.
PROMOTIONS
Don't let the chance of claiming a juicy welcome bonus slip past you. Join us at Betfair and you will soon be playing in style thanks to our range of great promotions and our welcome bonus!