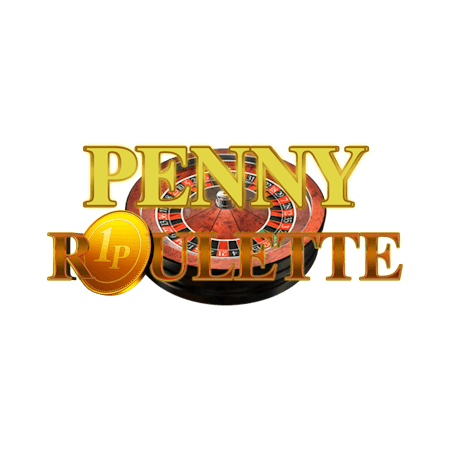 Penny Roulette
PLAY PENNY ROULETTE AT BETFAIR CASINO
Penny Roulette is a virtual table game developed by Playtech and released in 2017. The game is based on the European Roulette rules, featuring a green zero slot, but not a double zero, as in the American Roulette version. Designed by the team at Playtech, this game provides an immersive, 3D experience and lets you customise both the table and your view. Most importantly, what makes Penny Roulette unique is that you can place a wager with just 0.01.
PENNY ROULETTE FEATURES
This virtual table game provides the standard options and features you would expect from your typical European Roulette table in Vegas. The two main components of the game are the table, where you can place your wager, and the wheel, where the outcome of the game is determined.
Penny Roulette supports all standard bets and provides a simple and seamless way for you to place a single or multiple wagers. The game also provides you with the option to choose in which direction the ball is spun and whether to view the table and wheel in normal or racetrack mode.
PENNY ROULETTE TABLE
The table in Penny Roulette online is masterfully designed to emulate the look of European Roulette tables in top land-based casinos. However, whilst the default table colour is green, Playtech gives you the opportunity to change the colour to blue or red, in order to match your preference. The table is interactive, allowing you to click on the various numbers or bet options in order to place your wager. At the bottom of the table are the different chip values which you can use to place different wagers on different bets in the same round
HOW TO PLAY PENNY ROULETTE
Playing Penny Roulette online is very simple, even if this is your first Roulette experience. All you need to do is:
Choose the value of your wager by clicking on the appropriate chip.
Use your mouse to hover over different bets in order to view payouts, bet limits, type of bet, and other information.
Click (or tap, in the case of mobile Penny Roulette) on your chosen bet or bets in order to place your wager. You can increase the value of your wager by either clicking again or choosing another chip value and then clicking the appropriate table section.
Clicking on a placed bet whilst holding the shift key removes the last chip placed.
Click on "Confirm Bets" before the timer runs out in order to successfully place your wager.
If a timer is not present in the game, click on "Spin" when you are ready to spin the wheel.
PENNY ROULETTE ODDS
When you play Penny Roulette online, you'll be able to place a selection of bets with different odds. These are:
Single – pays 35:1 – a single number bet.
Split – pays 17:1 – a bet covering two numbers.
Street – pays 11:1 – a bet covering three numbers.
Corner – pays 8:1 – a bet covering four numbers.
Line – pays 5:1 – a bet covering six numbers.
Column/dozen – pays: 2:1 a bet covering 12 numbers.
50/50 bets (incl. odd/even, red/black) – pays 1:1 – a bet covering 19 numbers.
PENNY ROULETTE TIPS
When playing Penny Roulette, you should start with a few practice rounds in order to become familiar with the game.
Place different types of bets and, when playing with real money, beware of focusing too much on single or split bets.
The Penny Roulette RTP is in line with similar European Roulette games.
SUGGESTED GAMES
If you enjoy the excitement of table games but would like an opportunity to use more skill in your game, why not try All Bets Blackjack. Following the standard rules of 21, this game offers an immersive virtual experience coupled with a variety of side bets and special features.
ONLINE BETTING EXPERIENCE AT BETFAIR CASINO
Join Betfair Casino today to get instant access to all our games, including Roulette, Blackjack, and video slots. We have partnered with top game creators to offer you a varied choice, including some of the latest and best games available. If you enjoy table games, we provide a selection of fully immersive live dealer games featuring classic table games as well as tv show-style experiences.
PROMOTIONS
We seek to treat and pamper all our players from the moment they create an account. By registering your new Betfair Casino account today you will receive a welcome offer that can include bonus cash or free spins. In addition, existing players can activate offers that match their playing preferences, as well as participate in exclusive tournaments featuring valuable prize pools.