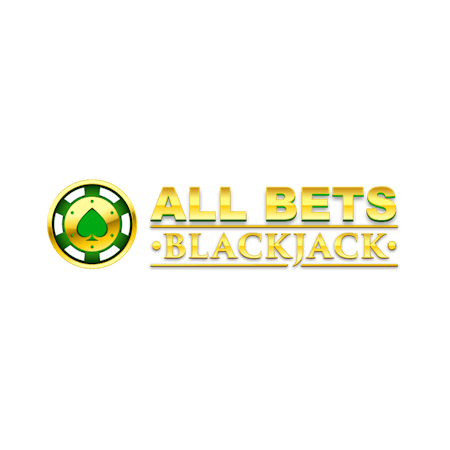 All Bets Blackjack
PLAY ALL BETS BLACKJACK AT BETFAIR CASINO
In All Bets Blackjack - all bets are on - literally because this game features six exciting side bets. Thus, setting it apart from many other blackjack variants around. On top of that, you can choose to play one blackjack hand at a time, or place different bets while playing up to three bets simultaneously!
Place a Top 3 or 21+3 bet to win off a combination of the dealer's and your own hands, or gather two of the exact same cards to open up the opportunity to build off of a specialized Perfect Pair. You can even bet on the dealer busting with the Buster Blackjack side bet! All you really need to play this simple, engaging Playtech game is a quick hand - and an even quicker mind. And you can be well on your way towards some decent All Bets Blackjack payouts.
Visually, All Bets Blackjack is as classy as they get - with smooth graphics and gameplay on a standard blackjack table. Including three positions for the three hands, you can play, each surrounded by their side bets spots. As well as easy Double Down, Hit and Stand buttons.
You choose the stakes you want to play with and how much you're willing to challenge yourself. And as we all well know, blackjack has one of the lowest house edges. So take a chance at this unique variant and play All Bets Blackjack at Betfair Casino.
ALL BETS BLACKJACK FEATURES AND SIDE BETS
All Bets Blackjack features all the extras players have come to expect and love. Like the ability to split two cards, double your bet before your third card, or the ability to buy insurance when you suspect the dealer may be hiding a blackjack. However, on any hand, you can choose to place up to six side bets, which have much higher payouts, but are riskier. You can even place different side bets simultaneously:
Top 3 — Pays when your first two cards and the dealer's up-card form a 3-of-a-kind (90:1), Straight Flush (180:1), or a suited 3-of-a-kind (500:1).
Perfect Pairs — Pays 6:1 if your hole cards are a red/black pair, 12:1 if they're of the same colour but different suits, and 25:1 if they're completely identical.
Buster Blackjack — Starts from a 2:1 payout when the dealer busts.
Progressive — The most attractive stake in All Bets Blackjack, paying 5:1 if the first card in your winning hand is an Ace.
Lucky Lucky — Pays 2:1 for winning with 19 or 20, 3:1 for an unsuited 21, 15:1 for a suited one, 25:1 if you get an unsuited 6, 7, and 8, and 100:1 for the same suited combo. Unsuited 777's award x50 times your bet while three identical 7s grant 200:1.
21+3 — Pays when your first two cards and the dealer's up-card form a flush (5:1), straight (10:1), 3-of-a-kind (30:1), straight flush (40:1), or suited 3-of-a-kind (100:1).
HOW TO PLAY ALL BETS BLACKJACK
Like all other blackjack table games, the goal is to beat the dealer. Either by having a hand that totals 21 (without going over) or having a hand that's closer to 21 than the dealer's. You also win with a 10-Card Charlie - drawing a total of ten cards without going bust.
In this version, you're playing with six decks, the dealer draws to 16, and stands on all 17s. If you're up for a challenge, you can choose multi-hand play with up to three hands. Start by choosing a betting bracket, clicking on one of the chips from the bottom panel and place your bets in their respective circles. When you're done with your bets, click "Deal".
SUGGESTED GAMES
Fancy another Blackjack variant instead? Then try one of the following:
ONLINE BETTING EXPERIENCE AT BETFAIR CASINO
Betfair Casino offers a wide selection of casino games, from action-filled casino slots to classy table games, and interactive live dealer games by Playtech.
PROMOTIONS
You'll gain access to Betfair Casino promotions by signing up. Start by collecting your welcome bonus package for newcomers to give you that extra boost to explore the casino. Then you can compete for cash prizes in Slot Tournaments, and be eligible for the mega jackpot drops happening every day! Take advantage of this opportunity and join Betfair now!