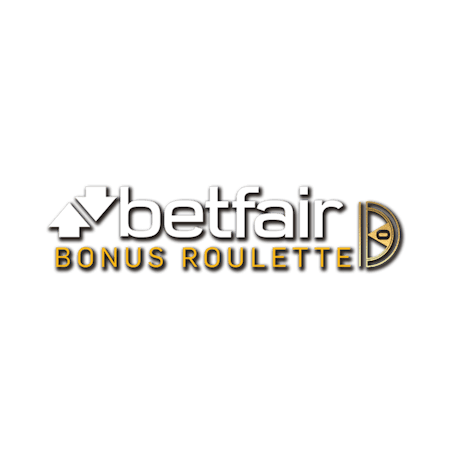 Betfair Bonus Roulette
Ever wondered if there was a better way of playing standard European Roulette? You're in luck – there is with our exclusive Betfair Bonus Roulette. Playtech has designed this exclusively for Betfair Casino, giving our valued customers more opportunities to win a roulette bonus when the ball lands on zero.
The roulette bonus round activates for all bets worth 0.10 credits or higher when the ball lands on zero, giving you a chance to win up to 5x your initial bet.
BETFAIR BONUS ROULETTE FEATURES
Start playing from just 0.10 credits per spin
Bonus round activated when the ball lands on zero
Win up to 5x multipliers in the roulette bonus game
Game provider: Playtech
BETFAIR BONUS ROULETTE SYMBOLS
The only symbols you need to worry about are the numbers on the Betfair Bonus Roulette table. Choose from zero to 36 as 'inside bets' or choose some of the outside bets like 1-18, 19-36, Odd and Even.
HOW TO PLAY BETFAIR BONUS ROULETTE
Once the game screen loads, you will be presented with the virtual roulette table and the wheel above it. The betting chips are displayed to the left of the screen. You can click the chip value you wish to bet with and then click your selections on the table. In the top right-hand corner, there is a betting history chart, which can help inform your future bets.
BETFAIR BONUS ROULETTE BEST STRATEGIES
You may have heard of various roulette betting strategies and systems, like the Martingale and James Bond systems. They don't work long-term, as the Betfair Bonus Roulette RTP ultimately determines the payout ratio. All roulette betting strategies carry an element of risk. It's therefore a good idea to spread your risk across the roulette table or go for outside bets that give you the best possible chance of winning.
BETFAIR BONUS ROULETTE ODDS
The odds available on the table of Betfair Bonus Roulette are as follows:
Straight Up (covering one number) – 35:1
Zero – 35:1 + Betfair Bonus
Split (covering two numbers) – 17:1
Street (covering a row of three numbers) – 11:1
Corner/Four (covering four numbers next to each other – 8:1
Line (covering six numbers e.g. two streets) – 5:1
Column/Dozen (covering 12 numbers) – 2:1
1st 12 numbers – 2:1
2nd 12 numbers – 2:1
3rd 12 numbers – 2:1
1-18 numbers – 1:1
19-36 numbers – 1:1
Red – 1:1
Black – 1:1
Odd – 1:1
Even – 1:1
BETFAIR BONUS ROULETTE TIPS
If you are looking for bets that will prolong your betting bankroll, look for the safest bets that will give you almost a 50% winning chance of landing a Betfair Bonus Roulette payout. These are the 1-18, 19-36, Red, Black, Odd and Even wagers.
OTHER SUGGESTED GAMES
If you enjoy variants of the classic table game of roulette, be sure to check out our Money Quantum Roulette version. This instant play game dishes out magnified multipliers worth up to 500x for as many as five random numbers on the table per spin! You should also check other roulette games like:
ONLINE BETTING EXPERIENCE AT BETFAIR CASINO
You can be sure of a fair and safe place to play Bonus Roulette at Betfair Casino. Our online casino is fully licensed and regulated by the UK Gambling Commission and the Malta Gaming Authority, giving you total peace of mind over the legitimacy of our casino games and the security of your funds. Combine that with an unrivalled selection of slot and table games, as well as a fast-growing live dealer casino section, why play anywhere else?
AVAILABLE PROMOTIONS
Both new and existing Betfair Casino members can access a wealth of welcome and reload offers to give you more bang for your buck at the Bonus Roulette tables. New sign-ups can get their hands on promotions like free spins or matched deposits, with the latter also offered regularly to our loyal existing players in the form of reload bonuses.