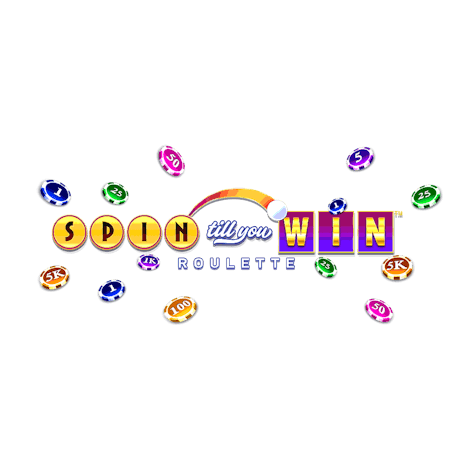 Spin Till You Win Roulette
PLAY SPIN TILL YOU WIN ROULETTE AT BETFAIR CASINO
Spin the wheel and try your luck with Spin Till You Win Roulette from Playtech! This game gives players the most authentic gaming experience thanks to the developer's cutting-edge technology. However, Spin Till You Win Roulette online isn't complicated – the rules are very similar to those of standard roulette. Plus, with a Spin Till You Win bonus that can be triggered at any time, there is plenty to play for.
SPIN TILL YOU WIN ROULETTE FEATURES
The Spin Till You Win bonus offers players a chance to claim a 500x multiplier;
Maximum win of 10,000 credits available;
Intuitive graphics, such as 3D roulette wheel and HD cameras.
HOW TO PLAY SPIN TILL YOU WIN ROULETTE
The game is based on European roulette, with a twist. To play, follow these steps:
Place bets on the grid before the Betting Time feature runs out;
Multipliers are then attributed to Straight Up numbers only;
The dealer spins the wheel once the time has run out and you have placed your bets;
If you're a winner, your winnings will be paid out after the wheel stops spinning.
Another feature is the Spin Till You Win bonus, where 15 numbers can light up and trigger the round. Lucky players get free bets on a special betting table where the odds – and chances of winning – are bigger.
HOW TO PLACE SPIN TILL YOU WIN ROULETTE BETS
Placing bets on Spin Till You Win Roulette takes a couple of clicks. Simply tap on the chip amount and the number of chips you want to stake. Then select the betting grid that corresponds with your wager. The chips will move over automatically and the dealer will confirm your bets once the Betting Time is over.
SPIN TILL YOU WIN ROULETTE BEST STRATEGIES
The Spin Till You Win Roulette RTP is above average, but there's a catch – payouts for Straight Up numbers can be as low as 17:1. Normal roulette pays 35:1 every time you hit a Straight Up number, so it's essential to play when the multipliers are at their highest (the biggest is 99:1). A good option is to wait for a couple of results where the multipliers are under 35:1. Then, the following bonuses should be better than average.
SPIN TILL YOU WIN ROULETTE ODDS
Outside Bets
Red/Black – 1:1
Odds/Even – 1:1
High/Low – 1:1
Columns – 2:1
Dozen – 2:1
Inside Bets
Straight Up – 17:1 to 99:1
Split – 17:1
Street – 11:1
Corner – 8:1
Line – 5:1
SPIN TILL YOU WIN ROULETTE TIPS
These are some of the best tips for Spin Till You Win Roulette:
Statistics – The stats in the bottom corners show the results of the last 70 spins. Use them to decide when the multipliers are potentially at their highest;
Lucky Dip – The Lucky Dip function will pick between five and eight numbers for Straight Up bets;
Bet Builder – Create bets offline and save them to use during the game, eliminating the need to rush when the clock is ticking down.
OTHER SUGGESTED GAMES
If you like Spin Till You Win Roulette, you may enjoy:
Roulette is one of many casino games available at Betfair Casino. Players also have access to online slots, poker, blackjack, baccarat, and many more.
PROMOTIONS
Promotions enhance the user experience, which is why we have a range of different bonuses that continually change. Check them out now to claim yours!