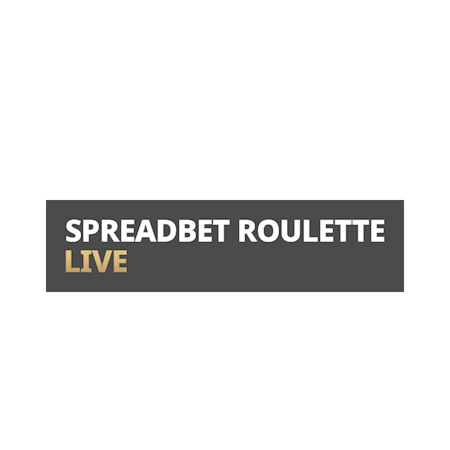 Live Spread Bet Roulette
Play Live Spread-Bet Roulette online for real money on Betfair Casino
Get a load of livestreamed roulette with a difference, thanks to Playtech's all new Live Spread-Bet Roulette tables. Managed by professionally trained dealers, Live Spread-Bet Roulette is an all-action alternative to classic Roulette, using two wheels to play with as opposed to one.
Yes, you heard correctly, two roulette wheels are in play in Spread-Bet Roulette - a table top single-zero roulette wheel and an additional golden wheel, displayed digitally on your game screen. The golden wheel spins in the opposite direction to the table top wheel. However, when both wheels stop, the number the ball lands on in the physical wheel is added to the number in the golden wheel that's aligned with the winning number to calculate the Spread-Bet Roulette result. 
Live Spread-Bet Roulette game features
Two-wheel live roulette action
Place spread bets on combined winning number valued from 0-72
Trigger Golden Chips for free bets
RTP: 96.57% (max) 93.06% (min)
Software provider: Playtech
How to play Live Spread-Bet Roulette
The digital wheel you see on screen in Live Spread-Bet Roulette has two spinning sections. The outer rim is a digital representation of the physical wheel and the inner gold rim is the second section. The gold rim spins in the opposite direction to the outer rim, but they come together once they stop spinning, adding up the number landed on both rims to create the spread bet result.
Bets covering the range to which the spread bet result lands are paid out at specified odds on the paytable, ranging from 2:1 to 400:1.
Live Spread-Bet Roulette also follows the 'Green Win' ruling, giving players a chance to win twice the amount placed on any Spread-Bet Roulette position as winnings whenever the ball lands on the single zero.
Live Spread-Bet Roulette return to player (RTP)
The theoretical RTP of Live Spread-Bet Roulette at Betfair Casino is up to 96.57%, which is only slightly less than the RTP for a classic single-zero roulette game (97.30%).
For more alternative livestreamed roulette action, log in to Live Quantum Roulette!