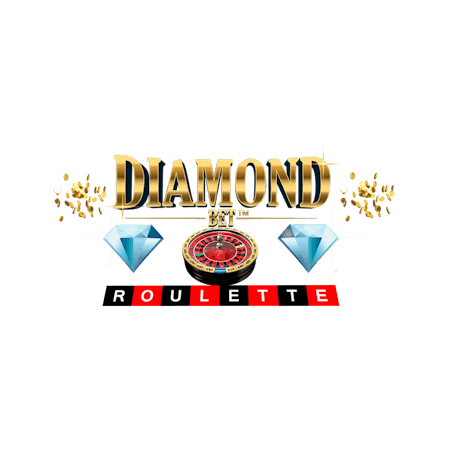 Diamond Bet Roulette 
Diamonds might be a girl's best friend, but here at Betfair Casino they can be a gamer's best friend as well. When you ante-up at one of our Diamond Bet Roulette tables, you'll enjoy all the trappings of a traditional game of European Roulette but with one precious twist.
Any time the glitziest stone in the world shows up on the wheel, you'll have the ability to win 100X your stake! To join the action and enjoy one of the most impressive online roulette games in the world, ante-up a paltry £0.10 today.
Game Info:
·         Diamond bet worth 100X jackpot
·         Betting between £0.10 and £10,000
·         Quick bet buttons
·         Software Provider: Playtech
About the Game
Betfair Casino Diamond Bet Roulette is a cut above the rest, but not simply because it has a bonus betting option. Thanks to Playtech's software expertise, you'll have the ability to click and drag through the chip denominations, bet as little as £0.10 and rebet in just a few moves.
What's also great about this game is that a "table coverage" metre will tell you the percentage of the table you've got covered. Using this information, you can gradually refine your bets in order to find the perfect strategy.
Finally, if you're a fan of autoplay slots, Diamond Bet Roulette will give you this luxury. Holding down the "bet" button will open the auto spin feature where the software will run through 10 to 99 spins (with your initial bets locked in place) without you having to do a thing.
A Jewel in the Betfair Casino Roulette Crown
As well as the instant action buttons and options, this game follows all the standard roulette payouts, which means you can bank as much as 35:1 on your stake. However, the reason this stands out is because of the diamond bonus bet.
Each time you spin the wheel, an external circle of multipliers will light up. Halfway through your spin, the light will stop on a random multiplier and, if the diamond symbol rolls in (and you've placed a bet on it), you'll win anything from 15X your stake to a bankroll boosting 100X!
For a more lucrative experience where diamonds are everyone's best friend, Diamond Bet Roulette here at Betfair Casino is the game for you.