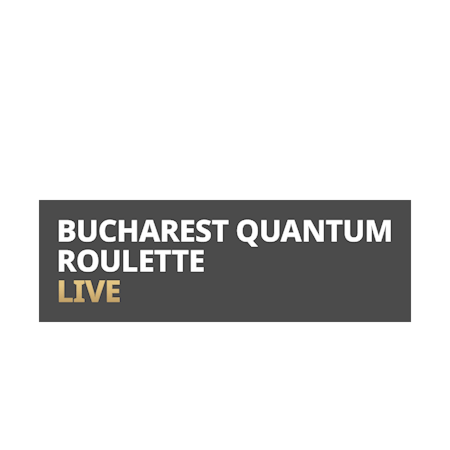 Live Bucharest French Roulette
PLAY LIVE BUCHAREST FRENCH ROULETTE AT BETFAIR CASINO
Playtech has added another dimension to a classic casino table game. With Live Bucharest French Roulette, Betfair Casino players get the opportunity to win up to 500x their stake. However, the top prize isn't all that sets Live Quantum Auto Roulette apart from other Betfair Casino games. Thanks to live casino features, you get to watch the numbers spin from the comfort of your home, without losing any of the authenticity of placing bets in person. As far as twists go, they don't get much better!
LIVE BUCHAREST FRENCH ROULETTE FEATURES
Real-life roulette wheel operated by a croupier from a live studio
A video feed streams the action to your digital device
The Statistics Panel highlights potential wagers you may want to consider
Use the Bet Creator to compose custom bets
The Racetrack panel offers side bets
The Live Bucharest French Roulette RTP is above average
HOW TO PLAY LIVE BUCHAREST FRENCH ROULETTE
The game rules are relatively standard. Once you have selected your stake (do so by dragging the desired number of chips to your chosen area of the wheel), there are 37 possible outcomes from a single spin. The types of wagers include:
Straight Up
Column
Red & Black
Odd & Even
When you trigger the Racetrack feature, extra bets are available, such as Finales en Plein, Jeu Zero and Orphelins. If you manage to hit five Straight-Up numbers with multipliers, you will land the max win of 500x your stake.
HOW TO PLACE LIVE BUCHAREST FRENCH ROULETTE BETS
Placing a wager is as straightforward as dragging your chips to the corresponding bet on the screen. For example, Red & Black or Straight Up.
Alternatively, Bet Creator lets you develop and save personalised wagers in the My Bets menu, accessible at any time. If you're feeling fortunate, the Lucky Dip function will place chips randomly on the table in as many Straight Up positions as indicated on the button.
LIVE BUCHAREST FRENCH ROULETTE BEST STRATEGIES
Stick with simpler bets that provide higher chances of receiving payouts (e.g. Red or Black, or Odd or Even)
Check the Results, Statistics & Chart panels for possible insights into playing Live Bucharest French Roulette Live online
Remember the odds are exclusive of multipliers, and multipliers include your stake
LIVE BUCHAREST FRENCH ROULETTE ODDS
Each bet (and the numbers that land) alter the Live Bucharest French Roulette odds. Take a look at the following for inspiration:
1 Number Straight Up – 29:1
2 Numbers Split bet – 17:1
3 Numbers Street bet – 11:1
4 Numbers Corner bet or Basket bet – 8:1
6 Numbers Line bet – 5:1
12 Numbers Dozen bet or Column bet – 2:1
OTHER SUGGESTED GAMES
Classic Roulette and Roulette Original are fantastic choices for players who prefer traditional formats, whereas European Roulette offers a specific version of the game. Mini Roulette is an excellent way to mix up your sessions, too.
ONLINE BETTING EXPERIENCE AT BETFAIR CASINO
Roulette is at the forefront of our betting experience, but so is a varied selection of casino games. When you play with Betfair Casino, you can choose from online slots, blackjack, poker, bingo, and many more. You'll love our dedication to our customers.