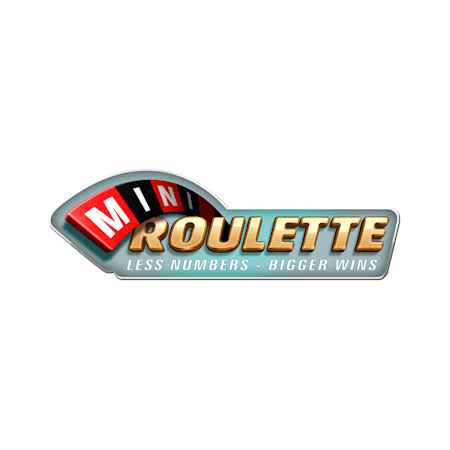 Mini Roulette
Showgirls in dazzling makeup and colourfully feathered costumes roam around the shiny casino with big smiles and bright eyes. Your whiskey sits untouched with condensation forming on the glass as the ice melts into water with time.
Four other players are sat around the roulette table, all as entranced by the spinning wheel as you. A tall man in a cowboy hat with a five o'clock shadow sits next to you. A cheerful tourist with a sunhat grips her lucky keychain across the table. Two Chinese men in suits confer with each other quietly to your right.
You place your bets and the wheel spins: will the Mini Roulette bless you with a big win? Only time will tell.
About Mini Roulette
A twist on traditional roulette, Mini Roulette is simply a miniaturized version of the classic game. Your aim is to try and predict where the ball will come to rest on the numbered wheel.
In contrast to American roulette (which has 38 numbered and coloured slots) and European roulette (which has 37 numbered and coloured slots), Mini Roulette is true to its name and only has 12 numbered slots with an additional slot labelled zero.
How to Play Mini Roulette
When you go mini in an effort to win big on Betfair Casino, you'll be required to place a minimum wager of £0.50 before the roulette wheel will turn. Of course, if that's a little tame for your tastes, then you can crank up your bets using the various chip denominations on display (£0.50, £1, £5, £10, £25, £100 and £500) until you hit the maximum bet of £500 on straight numbers or as much as £10,000 on even money propositions.
After deciding on your stake you can place your bets by clicking on the relevant second on the table and inside Mini Roulette on Betfair Casino you'll find the following betting options:
Outside bets: Odd/Even, Black/Red (each of these bets pay out at a ratio of 1:1)
Further outside bets: Half Dozens (1:1) and Column bets (2:1)
Inside bets: straight number (11:1), two number split (5:1), street (3:1), trio (3:1) four number split (2:1)
To remove your chips from play you can click on the Clear Bets button to start all over again. Conversely, if you're happy with your bets you can hit the spin button and wait for the ball to come to a stop
After the round is complete a marker will be placed on the winning number, at which point all losing bets will disappear and any winning bets will be paid out. Once any winnings have been paid you can choose to repeat your last bets using the rebet button, or clear the table and start all over again.
This, in a nutshell, is the essence of Mini Roulette on Betfair Casino. Although the smaller table and reduced odds might not seem as appealing as the standard version of the game, the speed and simplicity of Mini Roulette are the reasons it's become a major hit in recent years.
To play Mini Roulette on Betfair Casino and win big, create your first account and start spinning today.