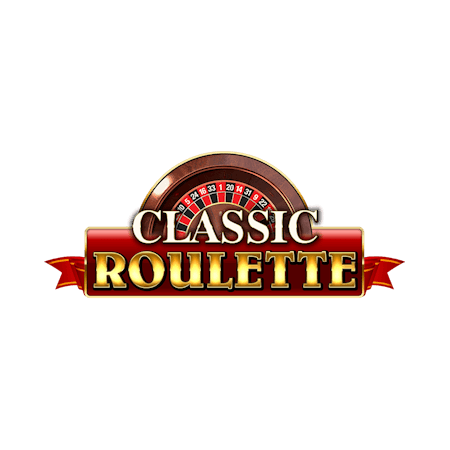 Classic Roulette
Roulette fans with a taste for simple but exciting gameplay should enjoy this classic version of the ever-popular game. Classic Roulette from Playtech features a European-style wheel and the sort of authentic casino atmosphere that you will love! 
Classic Roulette– Symbols
An animated wheel with 37 spaces on it is the most important part of the layout. There is just one green zero on it, with the rest of the numbers coloured either red or black.
Next to the wheel is the variety of different bets that can be selected, including a racetrack section.
Differently sized chips sit at the edge of the table.
A neat window shows the history, with previously seen numbers listed.
Features and How to Play Classic Roulette
The starting point is to pick the amount of stake you want to place by choosing one or more chips from the table. Place your wager on the bet you want to make, with more than one bet type possible on any spin.
The main betting area is where you can select a single number or a bet that covers several numbers at once. Move over to the racetrack for tier, orphelin and voisins du zero wagers.
A successful straight up bet pays out at a rate of 35:1. The next best payout is for a split bet covering two numbers, which pays a 17:1 return. Even money bets like red, black, even and odd are paid out at 1:1.
Classic Roulette RTP
Is this classic approach to the popular casino game going to see you walk away from the table with your pockets stuffed with chips? The RTP on Classic Roulette is set to 97.30%. 
If you're looking for a roulette version that takes  you back to the original casino feel, this is a great place to get started!