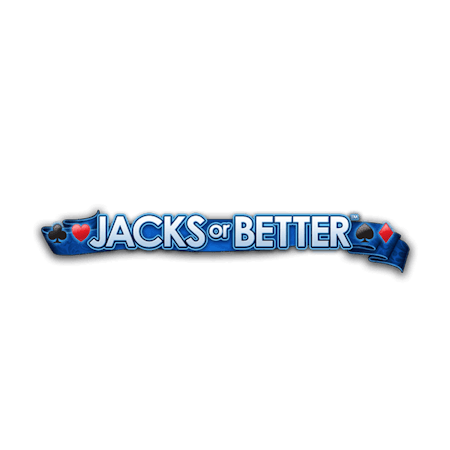 Jacks or Better 
When it comes to online casino games that give you a chance to make a lot of money in a short space of time, there are few games that can compete with Jacks or Better. A rapid rate of play, ways to improve your chances of winning, lucrative prizes and, of course, a ton of entertainment make this an obvious choice for any Betfair Casino player.
In fact, if you join Betfair Casino and take a spin with Jacks or Better, you'll have a chance to earn an exceptionally high win rate thanks to a double feature that gives you the opportunity to double your money after every winning hand. If that sounds like a game you can get on board with, then join the Jacks or Better party and start playing today.
JACKS OR BETTER GAME INFO
Type: Video Poker
Doubling Feature: Available
Features: Turbo mode, music
HOW TO PLAY JACKS OR BETTER
When you load up a Jacks or Better game you'll need to set the value of the coin you will use for your bets by clicking the plus (+) and minus (–) buttons. After this, you'll need to choose how many coins to bet per round by clicking the Bet One button. Each click of Bet One click adds one coin and you can bet a maximum of five coins. If you are feeling lucky, you can set the maximum bet (five coins) by clicking on Bet Max and immediately bet the maximum and have the cards dealt automatically.
In practical terms, betting inside this Betfair Video poker offering starts from an affordable £0.01 and scale up to an impressive £100 when you set the coin value to £20 and wager the maximum number of coins (which is five).
JACKS OR BETTER PAYOUTS
When you've set your stake, you then have to click on the Deal button to receive your first five cards. Your goal is to build a hand, which has a better winning combination (see paytable) than the dealer's. You can choose which cards you want to keep by using the Hold button under the card or simply clicking on the card in question. After you have held all your good cards, to have all the unwanted cards replaced, click on the Deal button. After this, if you have a winning combination in your hand, you win. If you haven't, the next round begins.
Winning hands in Jacks or Better include:
Royal Flush: Max payout = 4,000 coinsStraight flush: Max payout = 250 coins
Four of a Kind: Max payout = 125 coins
Full House: Max payout = 45 coins
Flush: Max payout = 30 coins
Straight: Max payout = 20 coins
Three of a Kind: Max payout = 15 coins
Two Pairs: Max payout = 10coins
Jacks or Better: Max payout = 5 coins
DOUBLING
Whenever you score a winning hand, you can choose to collect your winnings by clicking Collect, or double your winnings by clicking Double. When you choose to double, the dealer takes one card face-up and gives you four cards facedown. You must choose one card that is higher than the dealer's. If it's lower, then you lose your winnings and if it's the same, then you can choose to keep your winnings or double again. If you win, then you can choose to collect your winnings or Double again.
Alternatively, you may choose to only stake half your winnings by using the Double Half button.
You can continue the doubling feature until the amount you have won is higher than the double up limit or you have played the maximum number of rounds.
To play Jacks or Better video poker and enjoy a better all-round gaming experience, make sure you join Betfair Casino today.
SUGGESTED SIMILAR GAMES
Check out these great Table games available at Betfair Casino:
 Stay safe without missing out on any of the action by choosing Betfair. We have a mighty collection of slots that should fire up your imagination.
PROMOTIONS
Don't let the chance of claiming a juicy welcome bonus slip past you. Join us at Betfair and you will soon be playing in style thanks to our range of great promotions and our welcome bonus!