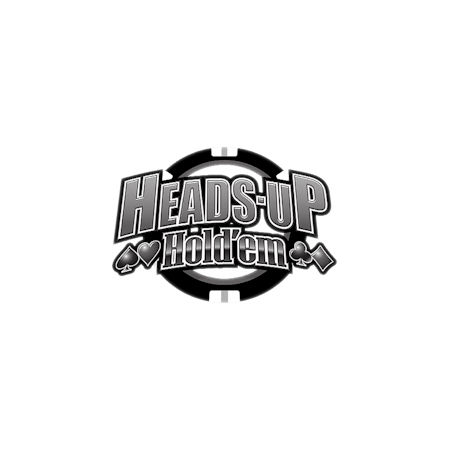 Heads Up Hold'Em
PLAY HEADS-UP HOLD'EM AT BETFAIR CASINO
When it comes to table games, nothing captures the spirit of casinos better than poker – the playing cards sitting on top of the green felt table, with players looking at each other and the dealer and thinking about their next moves. Well, what happens when you take a standard 52-card deck and add in an additional three bonus features? Playtech's Heads-Up Hold'em is born.
This online casino table game takes classic Texas Hold'em and gives it a modern twist for an exciting experience that can be enjoyed at Betfair Casino on both desktop and mobile devices.
HEADS-UP HOLD'EM FEATURES
Heads-Up Hold'em starts with standard Texas Hold'em gameplay, where players will be required to place an Ante bet and an Odds bet in the way as the classic poker game. The Ante bet is returned to the player in cases where the dealer's hand does not qualify, the player's hand beats the dealer's or if both player and dealer get the same combination of cards.
Standard poker hand rank is applied in this game, starting with a Royal Flush, Straight Flush, Four-of-a-Kind, and so on. Heads-Up Hold'em differs from the classic version by adding 3 bonus features that can increase a player's win at the end of a round.
Bad Beat Payout– if the player's hand is a Straight or better, and the dealer beats the player's hand, the player will receive a bad beat payout as per the game's paytable.      
Triple Plus Side Bet– This optional side bet will result in a payout if the player's 7 cards (the 2 hole cards and the 5 community cards) contain a Three-of-a-Kind or better, irrespective of the outcome of the primary game bets.
Pocket Bonus Side Bet – this optional side bet gives players a winning payout that is based on the value of their 2 hole cards only, regardless of the result at the end of the round. Winning starts when players have at least a Pair or an Ace with a Face Card (King, Queen, or Jack).
HOW TO PLAY HEADS-UP HOLD'EM
As with most poker games, a new round of Heads-Up Hold'em starts with the players placing an Ante Bet and an Odds bet that must equal the amount of Ante. The player and the dealer will then receive two hole cards each, with five community cards being dealt face-down in the middle of the table. The players can raise their Ante 3xs or 'check' to see the first three community cards. This interaction continues between the player and the dealer until all the cards are revealed.
If the player's hand is folded during the second or third betting rounds, bonus feature side bets will remain in play until the outcome of the round is determined. When the betting rounds are closed, the showdown begins where all the community cards are revealed together with the dealer's and player's hands. A winner is announced as per the standard Texas Hold'em payout table.
SUGGESTED GAMES
There are plenty of other interesting games at Betfair Casino that are equally as engaging as Heads-Up Hold'em. Firstly, players that prefer to interact with an actual dealer when playing Texas Hold'em can sit at a virtual table at Hold'em Live. This live-action casino dealer game brings the excitement of real-time casino gameplay into the comforts of your home.
Players that are looking for other table games at Betfair Casino can check out popular titles such as 3 Card Brag. This unique card game sees the player and the dealer each receiving 3 face-down cards, with each side vying to end the round with the highest-ranking hand. Alternatively, they could also try a couple of hands of Baccarat, which happens to be one of the most recognized table games with three possible outcomes for each game.
ONLINE BETTING EXPERIENCE AT BETFAIR CASINO
There are several other table games that can be enjoyed at Betfair Casino. As already indicated, there is a comprehensive section on the Betfair Casino website which is dedicated to live dealer casino games. In addition, players can enjoy a couple of slot spins from one of the hundreds of slot title available at Betfair Casino, which can also feature big jackpot wins. However, if you have come to Betfair Casino to enjoy Texas Hold'em and other poker games, then you should definitely check out their designated poker section, which gives players access to exclusive tables and tournaments.
PROMOTIONS
Players that register at Betfair Casino for the first time will automatically receive a welcome bonus offer to help them start their betting experience on a positive note. This welcome offer may vary from time to time, but can include a wide range of bonuses that range from free slots spins, match bonuses on first deposits, and much more!