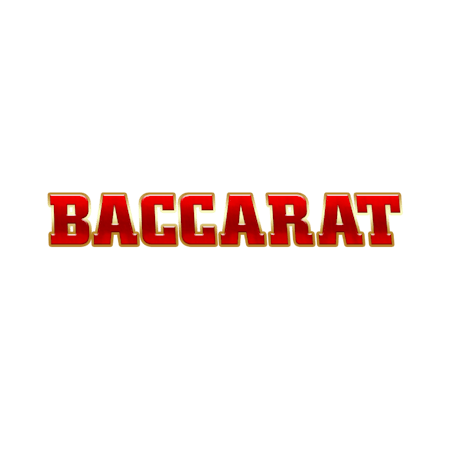 Baccarat
James Bond once described the captivating game of Baccarat as a life passion. It comes as no surprise - paired well with a classic martini, this provocative game of skill is best suited for the sophisticated player who finds pleasure in taking a gamble! 
As you apply your cool-under-pressure approach to the game there is no telling what your next move will bring. Suave and charming as you collect your winnings, you know how to make a Baccarat victory look good. This exhilarating game is sure to transport you to a world where your prowess as a Baccarat great is the envy of all those around you!
BACCARAT BUTTONS
Deal: Deal the cards
Rebet: Place the same bet as in the previous round and deal the cards
Skip Turn: Skip your turn in multiplayer mode
New Game: Start a new game round
BACCARAT: HOW TO PLAY
A game of Baccarat has three possible outcomes – a Player Win, a Banker Win, or a Tie. To begin, click on the chip of your chosen value to select it. Then, click on one of the three areas on the table towards the centre of the screen (Player, Banker, or Tie) to place your bet. Each click on the table adds one of your chips to the bet.
You can increase the bet by another amount by clicking on that chip from the set before clicking on the table areas. You can place multiple chips into several areas on the table for each game. To remove one chip at a time, right-click on the area of the table you wish to remove the chip from. 
Click on the Deal button to see the cards dealt and for the game result. To play again, click on the New Game button. You can also click on the Rebet button to place an identical bet to the previous round.
Learn more about How to Play Baccarat with our complete Guide!
BACCARAT CASINO TOOLBAR
Towards the bottom of the game, window is the Casino Toolbar. By clicking on the Casino Toolbar, you have access to several useful game options.
Current Balance: This is your account balance. This is kept current at all times.
Cashier: Clicking on the Cashier button opens the Cashier window, allowing you to make deposits and withdrawals from your account as well as monitor your transaction history.
Chat: When playing in a multiplayer game the Chat function is enabled. To chat with other players, simply type into the text box and click on the Chat button.
You can learn more about Baccarat variations by reading a well-structured article provided by Betfair Casino: Learn how to play and lingo.
SUGGESTED SIMILAR GAMES
Another great alternative to Baccarat Online is Live Baccarat. You should check out Live Craps or 20P Roulette.
If the Card Games option isn't for you or you'd like to try something new, you can try popular Casino Slot titles available at Betfair Casino: