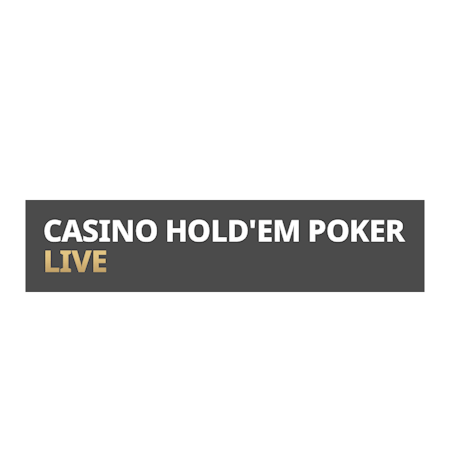 Live Casino Hold'Em
PLAY LIVE CASINO HOLD'EM AT BETFAIR CASINO
Texas Hold'em is an iconic poker variant that is globally popular. Thanks to Live Casino Hold'em, you can enjoy the traditional features of this classic game with the same authentic experience you'd find in a real-world establishment. And you can play for top prizes against our dealers who stream the action from a studio right to your device. So, don your best poker face and get ready to go head-to-head when you play Live Casino Hold'em online.
LIVE CASINO HOLD'EM FEATURES
Live Casino Hold'em is a single deck variation of the five-card poker
Basic ante bets let you take on the dealer
Optional AA side bets are available
Side bets mean you must land a pair of aces or better from the first five cards dealt
The dealer must have at least a pair of fours to qualify for the best available hand
HOW TO PLAY LIVE CASINO HOLD'EM
In its simplest form, players are dealt two cards that they must use along with the five-card flop to make the best possible poker hand. To begin betting, you need to select a stake by tapping the number of chips you want to place. You can place several chips on different betting positions simultaneously. Once the timer hits zero, no more bets are allowed, and the round will start.
The community cards are then revealed, allowing you to call or fold based on the strength of your hand. The last two cards are turned over and the best possible hands are automatically highlighted. If your hand is better than the dealer's, you'll receive a payout.
LIVE CASINO HOLD'EM BEST STRATEGIES
Unlike online roulette casino games, poker doesn't have any formalised strategies with catchy names. However, this doesn't mean you can't use tactics to potentially improve your chances of winning hands. For example, lots of poker players like to be aggressive to knock other players and the dealer off their stride. Alternatively, you can be passive by calling more than you bet, letting the cards dictate the flow of the game.
The main strategy to remember is to be patient. Good cards will show up at some point, and you want to take advantage when they do by playing the long game.
LIVE CASINO HOLD'EM ODDS
Live Casino Hold'em odds differ depending on the type of bet. To put this into perspective, here are the odds for regular ante bets:
Royal Flush – 100:1
Straight Flush – 20:1
Four of a Kind – 10:1
Full House – 3:1
Flush – 2:1
AA or higher – 1:1
For AA side bets, the odds increase to the following:
Royal Flush – 100:1
Straight Flush – 50:1
Four of a Kind – 40:1
Full House – 30:1
Flush – 20:1
AA or higher – 7:1
OTHER SUGGESTED GAMES
As well as several poker games, Betfair Casino provides access to table games, online slots and Slingo services. You'll find everything you'd expect to see in a brick-and-mortar casino – plus a couple of extras for good measure!
ONLINE BETTING EXPERIENCE FROM BETFAIR CASINO
Our online betting experience is one of the best on the market because it combines a range of world-class casino games with added value. Our specialist promotions page is open to everyone and provides bonuses all year round.