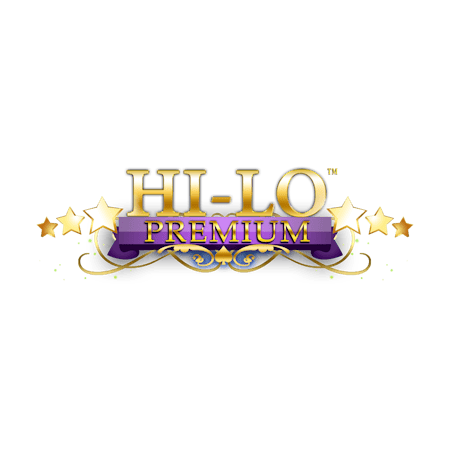 Hi-Lo Premium 
When it comes to simple games, with simple ways to win, few can match Hi-Lo Premium here at Betfair Casino. Unlike other casino card games where you have to factor in multiple variables, this game asks just one question: will the next card be higher, lower or the same?
Game Info:
·         Bonus Wins
·         97.50% RTP
·         Save Your Stake
·         Software Provider: Playtech
About the Game
Fans of the Price is Right will know that higher or lower is the way to win some serious prizes and Hi-Lo Premier has taken this premise and run with it. Instead of a traditional looking casino table, this game is more of a slot/video poker hybrid. Flashing buttons are the way to place bets from as little as £1, while the 12 possible cards appear at the top of the screen.
Once you've used the "stake up" or "stake down" buttons to set your bet, you can light up the "higher" or "lower" option to set the game in motion. But how do I know what my returns will be? Depending on the value of the last card, the odds will change and you can see them in the digital display underneath each button.
Beyond the betting basics, a game of Hi-Lo Premium is comprised of the following 12 cards:
·         2, 6 and Jack of Hearts
·         3, 7 and Queen of Spades
·         4, 8 and King of Diamonds
·         5, 9 and Ace of Clubs
Snap! Win More for Pairs in Hi-Lo Premium
Choosing higher or lower might be simple, but it could get a little tedious. To remedy this and also account for the fact that a tie might occur, our game offers a variety of bonus bets. For those who feel that a draw is on the horizon, the "Snap" bet will payout at 11.7X your stake if the new card matches the previous.
Beyond this added extra, you can wager on the following:
·         Next card is the Ace of Clubs = 11.7X
·         Next card is a club or spade = 1.95X
·         Next card is a heart or diamond = 1.95X
·         Next card is Jh, Qs, Kd or Ac = 2.92X
·         Next card is Ac or Kd = 5.85X
·         Next card is valued between 2h to 9c
The final fantastic feature to note in this game is that you can save your stake. After a successful guess you can choose to bet all, none or some of your money on the next card. This sort of control is what makes Betfair Casino Premium Hi-Lo perfect for high rollers, low rollers and everyone else in between.