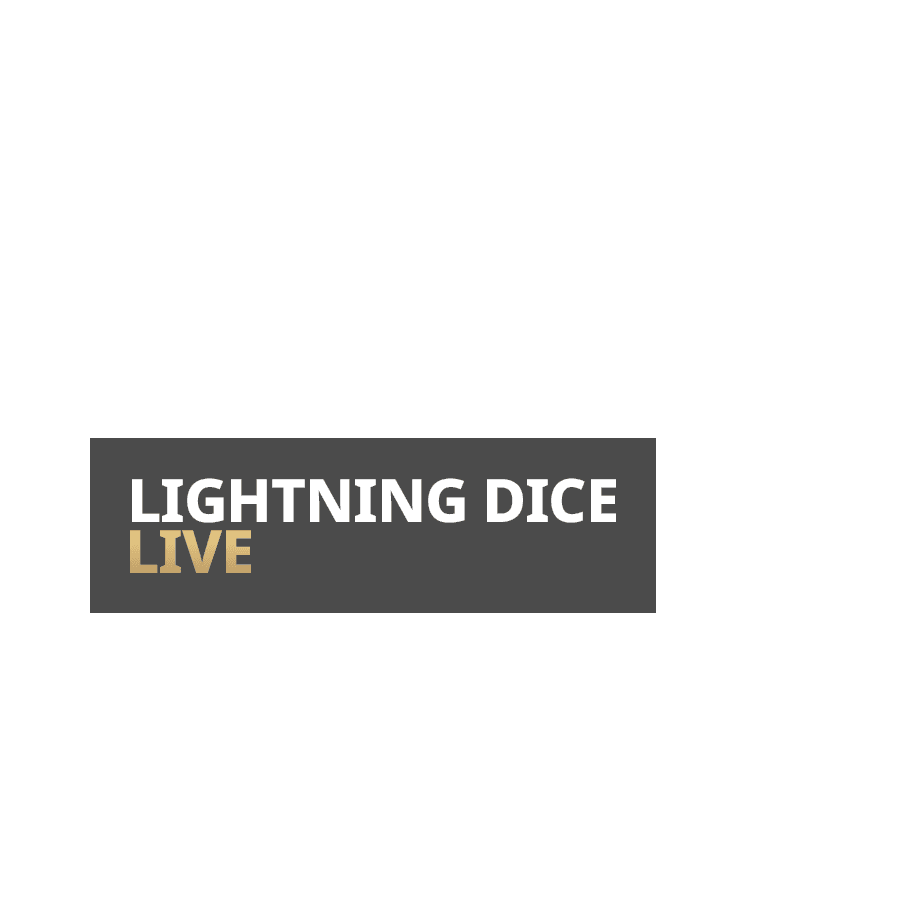 Live Lightning Dice
PLAY LIVE LIGHTNING DICE AT BETFAIR CASINO
Evolution has a fantastic roster of games, and Live Lightning Dice is another great addition. Simple yet sublimely exciting, it takes a straightforward dice game and adds a fresh and exhilarating twist.
While it shares many similarities with its sister title Super Sic Bo, Lightning Dice Live takes the game we know and love, simplifies it, and strips it right back to basics. There's no skill involved – only luck – which makes this a superb option when you're in search of straightforward fun.
Want to roll the dice and see what fickle fate has in store for you? Then this is the game you've been searching for!
LIVE LIGHTNING DICE FEATURES
Interested to know what exciting features you'll find when you play Live Lightning Dice at Betfair? Then allow us to break it down for you. These include:
The lightning feature. Activated at random, this can change the course of the game entirely. Awarding multipliers of up to 1,000x to any number at random, it can lead to a seriously impressive Live Lightning Dice payout.  
Live chat. Coming with a live chat option inbuilt, this is a game that allows you to chat with other players and your host to create a more sociable online experience.  
HOW TO PLAY LIVE LIGHTNING DICE
So, how do you play Live Lightning Dice? As we mentioned earlier, this is a nice, easy one to get to grips with. The idea is to predict the result when the three dice are thrown. You know this will always be a number between three and 18, which significantly narrows down your options.  
Bets begin from as little as 0.20, but there are still some serious prizes to be won, especially if the game's lightning feature comes into play. With multipliers of up to 1,000x, there's everything to game for when you roll those dice.   
LIVE LIGHTNING DICE BEST STRATEGIES
Live Lightning Dice is a game of chance, but some strategies can increase your chances of winning big.
For example, you'll receive the highest payout rate when you bet on three or 18, as these outcomes are thrown the least. In addition, the highest lightning strikes, of 500x and 1,000x, will only drop on these results.
This means that while these numbers are very rare, they're the most lucrative choices in the long run.    
LIVE LIGHTNING DICE ODDS
When you play Live Lightning Dice, the payouts are based on how likely a number is to occur. This means that as three and 18 are the rarest results, the payout for these is a whopping 149 to 1.  
On the other hand, you're most likely to roll a 10 or 11, so these will only pay out at a rate of four to one.
SUGGESTED GAMES
If you enjoy playing Live Lightning Dice, you might also like the following games:
With so many exciting options to choose from, there's something for everyone!
PROMOTIONS
Looking to play for less? Then check out our promotions today! With new promotions added on a regular basis, we're always looking for ways to make our offerings even more competitive.
Play today at Betfair Casino!