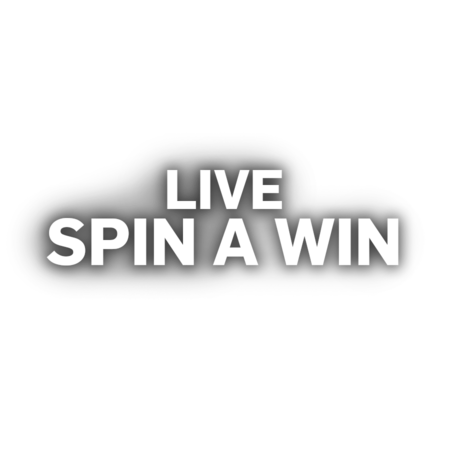 Live Spin a Win
Playtech's latest live offering brings a new spin to the world of online roulette. In Spin a Win Roulette, players can place their bets on a total of 54 different sectors, which include main betting positions, multipliers and side bets. Make sure your eyes are sharp and your wit sharper as you try to walk away with big wins!
Spin a Win Game Info
Wheel split into betting positions 1, 2, 5, 10, 20 and 40, order of rarity and increasing payout
Each payout corresponds to its number on the board: Betting on 2 gives 2:1, 10 gives 10:1, and so on
Includes 2x and 7x multipliers, applied to the player's bet followed by a free respin
Several consecutive multiplier wins result in the multipliers being multiplied together!
Total winnings per spin are limited to $500,000 or local equivalent
How to Play
At the beginning of the round, click on the numbers on which you want to bet and on any side bets you wish to make. When the timer runs out, the wheel will start spinning, and you can start winning.
Players can also place Side Bets on Odds, Evens and Multipliers, even if you don't place a main bet. A Side Bet on Multipliers results in a loss if the spin lands on Odd or Even, and vice versa.
In the case of consecutive Multiplier Side Bet wins, the Multiplier bet only pays out in the first instance.
Suggested Game
Want a more traditional roulette experience? Betfair has you covered! Check out the casino section and start spinning!