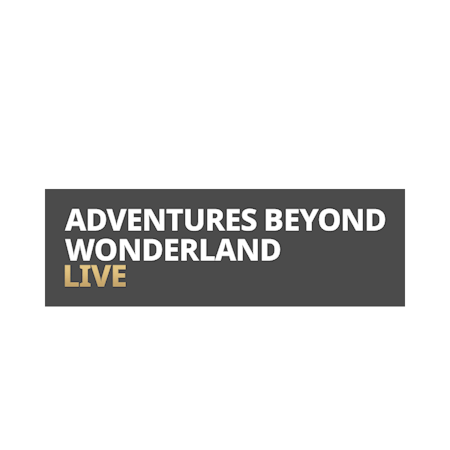 Live Adventures Beyond Wonderland
PLAY ADVENTURES BEYOND WONDERLAND LIVE AT BETFAIR CASINO
Adventures Beyond Wonderland Live is like Wheel of Fortune but better. Indeed, if you've ever seen that game played on TV and thought you'd like to give it a spin, Playtech's Adventures Beyond Wonderland is for you. As well as standard payouts topping 10X, this Betfair live casino game features not one but three bonus rounds!
ADVENTURES BEYOND WONDERLAND LIVE FEATURES
This game is designed for speed, simplicity and entertainment. As such, it contains just a few features. The main thing you'll see on screen is the prize wheel. On this wheel are various segments, each of which contains a number or a bonus symbol. The dealer will spin the wheel and, depending on where it stops, a prize is triggered. Of course, there's a bit more to Adventures Beyond Wonderland Live than this. However, that's the basic premise of this live casino gameshow.
HOW TO PLAY ADVENTURES BEYOND WONDERLAND LIVE
It's easy to play Adventures Beyond Wonderland Live via your desktop or mobile. Naturally, you need an account with us. Once you've registered, you'll need to make a deposit because this is a real-money live casino game. When you've got something to stake, you can set your bet to at least 0.10 coins and make your picks.
Making your picks in this game means predicting where the prize wheel is going to stop. You can bet on as many or as few options as you like. However, each bet you make has to equal or exceed the minimum stake (0.10 credits). Once you've made your bets, the host will spin the wheel. When it comes to rest, the flapper will point to a segment. If you've bet on that segment, you win a prize.
As per the rules of Adventures Beyond Wonderland Live, some segments appear more frequently than others. Therefore, the payouts are determined by how many instances of that segment there are. In other words, the payouts are higher if there are fewer segments in play.
The standard symbols to bet on in Adventures Beyond Wonderland Live are numbers. These numbers are:
1 = 1X payout
2 = 2X payout
5 = 5X payout
10 = 10X payout
BONUSES 
Alongside the standard symbols, you can also bet on one of three bonus options:
Magic dice
When the wheel stops on a "Magic Dice" bonus segment, everyone with a bet on it gets to play a special side game. Those that take part in the side game have to choose a red or white die. Red and white dice are then put into a shaker and rolled. The number that appears on the coloured die you chose determines how far you move around the prize board. The square you stop on will contain a prize worth up to 100X your bet.
2 Wonder spins
When the prize wheel stops on the "2 Wonder Spins" segment, all players with a bet on this option get taken to a special money wheel. This wheel gets spun twice, but what's unique about it is that it has an inner and outer layer. The inner layer contains multipliers worth up to 10X, while the outer layer has 54 segments containing prizes topping 50X. The combined value of the inner and outer layer are used to determine your prize. 
4 Wonder spins
Anyone that bets on the "4 Wonder Spins" bonus segment and watches it hit will get to play the same bonus round described above. However, this time, instead of two spins on the bonus wheel, you'll get four!