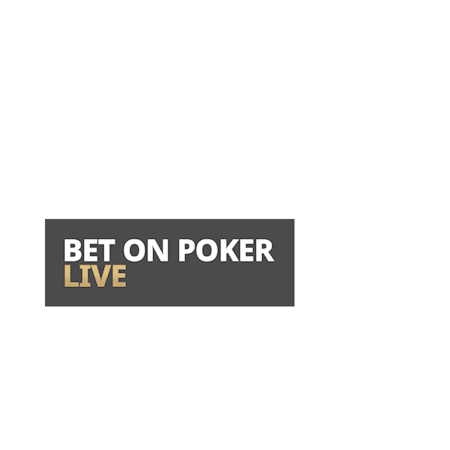 Live Bet On Poker
PLAY LIVE BET ON POKER AT BETFAIR CASINO
Coming from provider Playtech, Live Bet on Poker is a Texas Hold'em-style game that puts player comfort and control first.
As an online poker game, Live Bet on Poker has all the convenience of regular digital poker with the added advantage of a more realistic feel. The dealer keeps the game fresh, whilst the streamlined control system ensures that nobody will be left confused about what to do next.
HOW TO PLAY LIVE BET ON POKER
To start playing in Live Bet on Poker, you first need to enter an open seat. Once this is accomplished, the game plays out like any standard Texas Hold'em. Choose to hit, raise, call, or fold in your turn, automatically pay the blinds, and the full experience is at your fingertips.
LIVE BET ON POKER BEST STRATEGIES
As with any regular poker game, your best strategy is about understanding both the odds and the personalities of your opponents. There are no strict right or wrong answers here, as each will depend on your situation and your ability to read the other players.
OTHER SUGGESTED GAMES
If a love of poker is what drew you to this Texas Hold'em table, then be sure to investigate our other poker tables to check out the range that Poker Betfair has on offer. Alternatively, our full live casino might inspire another direction to explore.
ONLINE BETTING EXPERIENCE AT BETFAIR CASINO   
We are proud to offer one of the best betting experiences in UK at Betfair Casino. That means you get access to a safe and secure platform that includes online slots, video-poker, blackjack, baccarat and much more!  
To top it off, check out our available promotions and you may just be able to enjoy your favourite game on an exclusive offer. Even better, there's something for everyone as we change them all the time. 
We hope you have an enjoyable experience at the site. Please remember to gamble responsibly.