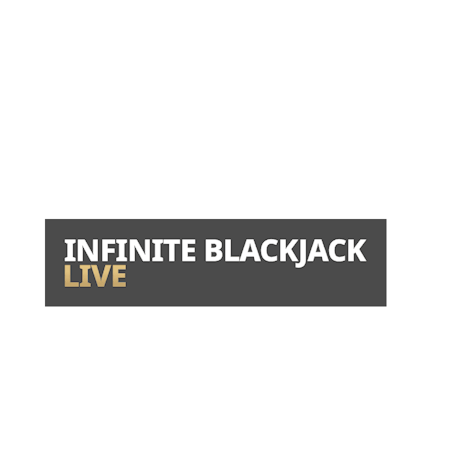 Live Infinite Blackjack
PLAY INFINITE BLACKJACK LIVE AT BETFAIR CASINO
Are you a blackjack player? Do you enjoy fast-paced play and authentic betting experiences? If the answers to these questions are 'yes', we have the game for you. Player, meet Infinite Blackjack Live!
This offering from Playtech combines a professional dealer with a real-life blackjack table to bring the Las Vegas atmosphere to the comfort of your home. With seats for seven players up for grabs, you too can secure a slice of the action!
INFINITE BLACKJACK LIVE FEATURES
If you like the sound of Infinite Blackjack Live, you're probably wondering what features it has in store. These include:
Authentic Las Vegas-style gaming without stepping foot outside your front door.
Straightforward rules that follow a standard blackjack format.
Optional insurance.
Professional dealers that you can interact with.
High-octane gaming and lucrative prizes.
Side bets.
The option to 'bet behind' another player.
HOW TO PLAY INFINITE BLACKJACK LIVE
Onto the important part: how do you play? Designed for experienced gamers, Infinite Blackjack Live has eight decks and seats for lucky players.
Taking place at a real-life blackjack table, the game is hosted by a professional dealer that players can interact with. The dealer is the one to beat, with the aim being to get the total of your hand closer to 21 than the dealer's hand. 
When adding up your total, most cards are counted as the number featured on them. In the case of face cards, these are awarded a score of 10. If your hand includes an ace, you have options. This can be used as either a one or an 11 depending on what suits you better.
If the table is full when you arrive, there's a feature known as 'bet behind', which allows you to bet on the hand or position of the player in front of you even if you're not able to participate yourself.
If you'd like, you can also place side bets. These wagers are made outside of the main game and can take several forms.
For your convenience, we have summarised the Blackjack basic strategy, check our guide!
PAYOUTS
So, you've gotten lucky and won! If you're wondering what prizes you're in line for, payouts look something like this:
Winning hand - 1:1
Insurance – 2:1
Blackjack – 3:2
This means a minimum bet of 100 would reward you with profits of 150 if you managed to score a blackjack.
Why not play today at Betfair Casino?
Read our new article about card counting in Blackjack to learn more about this technique.
OTHER GAMES YOU MIGHT ENJOY
If you enjoy traditional casino games, why not try out the full range on offer at Betfair Casino for an even better online betting experience? We also have live games of Lightning Roulette and Lightning Blackjack plus Live Spread Bet Roulette, to name a few!