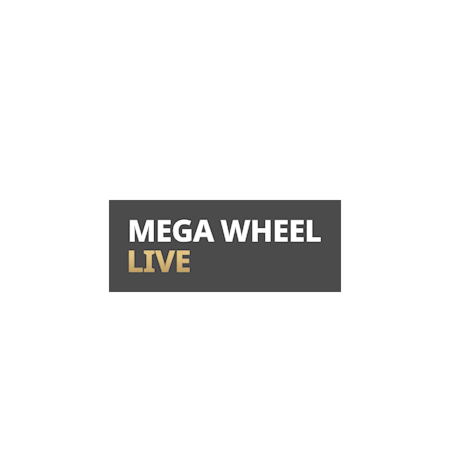 Mega Wheel
Take a spin on Betfair Casino's Mega Wheel, an exhilarating live casino game that mirrors the thrill and suspense of iconic TV game shows.
MEGA WHEEL FEATURES
Jackpot: No
Paylines: N/a
Special Features: Multipliers
Mega Wheel doesn't just stop at spinning and winning. It introduces multipliers that can be randomly assigned before each spin, heightening the anticipation of each round. With potential multipliers ranging from 40x to a staggering 500x, every spin could potentially lead to generous payouts. Additionally, the Mega Wheel stats feature offers a comprehensive look into past game outcomes, allowing players to hone their strategies by understanding previous game patterns.
HOW TO PLAY MEGA WHEEL
Consisting of a wheel with nine distinct numbers segmented into 54 vibrant sections, players place their bets, which start at 0.10 coins, on numbers they believe will come up triumphant. Once bets are locked in, the presenter spins the Mega Wheel. The result is determined by where the wheel halts. If it lands on a player's chosen number, a victory is secured.
OTHER SUGGESTED GAMES
If you enjoy game show games like this, you may also enjoy Adventures Beyond Wonderland and Money Drop Live.
ONLINE BETTING EXPERIENCE AT BETFAIR CASINO
Beyond the thrill of Mega Wheel, Betfair Casino offers a vast realm of entertainment options including slots, table games, and other live casino experiences. Before you start playing though, be sure to check out the latest promotions by visiting our promotions page.
What are the different-numbered sections on the Mega Wheel?
There are nine different numbers across the 54 sections, these are; one, two, five, eight, 10, 15, 20, 30, and 40.
Can I interact with the game's hosts and other players?
Yes, Mega Wheel boasts a live chat feature, letting players communicate with the presenters and fellow players, adding a layer of social interaction to the gaming experience.