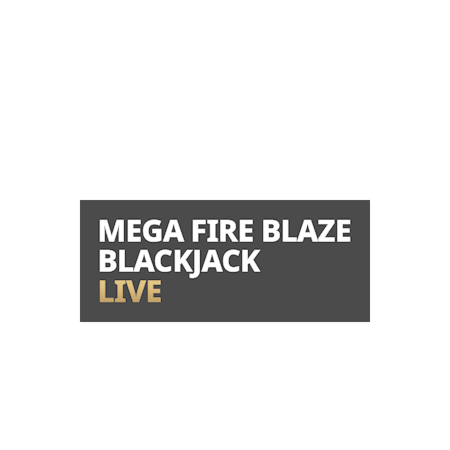 Mega Fire Blaze Blackjack Live
PLAY MEGA FIRE BLAZE BLACKJACK LIVE AT BETFAIR CASINO
Playtech presents this eight-deck game featuring a live dealer with the special Fire Blaze betting position that can get you one of five Fire Blaze Bonuses!
MEGA FIRE BLAZE BLACKJACK LIVE FEATURES
During the main game, you can place side bets after the main bet based on Pairs (colours, suits, mixed) and Poker-style 21+3 side bets (Three of a Kind, Suited Three of a Kind, Straight Flush, Straight, and Flush).
You also have the chance to take part in one of five Mega Fire Blaze Bonus games by placing Fire Blaze Bets. These games feature a grid with one to six segments, depending on the game level, each holding two three-slot columns. Random multipliers will land, with the chance for a special segment multiplier to appear and boost all multipliers if a segment is filled. The Star multiplier in the higher game levels adds up to x100 to the Bonus total multiplier.
HOW TO PLAY MEGA FIRE BLAZE BLACKJACK LIVE
Your objective in Mega Fire Blaze Blackjack Live is to have a deck total that is closer to (but not over) 21 than the dealer's hand. Place your main bet by selecting the chip and adding it to the position, then place any side bets you like and wait for the dealer to give you two cards.
Once your cards have been dealt, you can Stand (keep your current hand), Hit (pick up a card), Split (if your two cards are the same value), or Double your current bet.
If your starting two cards are an Ace and a ten, that is a Blackjack and you will be awarded 1.5x your starting bet! If your total deck value is closer to 21 than the dealer's, you will win your bet amount, though you will "bust" and lose if not. If your total is the same as the dealer in a tie then your bet will be returned in a "push".
OTHER SUGGESTED GAMES
For more live games at Betfair, check out Spin a Win Live and Buffalo Blitz Live.
ONLINE BETTING EXPERIENCE AT BETFAIR CASINO
Betfair Casino offers a wide range of other blackjack and live games to choose from, as well as classic and themed slots, virtual sports, and more! Before you place any bets, be sure to check out our promotions page.
MEGA FIRE BLAZE BLACKJACK LIVE FAQ
What are the Fire Blaze Bonus levels?
The levels are Minor, Mini, Major, Grand, and Mega.
Can you play Mega Fire Blaze Blackjack Live on mobile?
Yes, this game is compatible with both desktop and mobile devices.