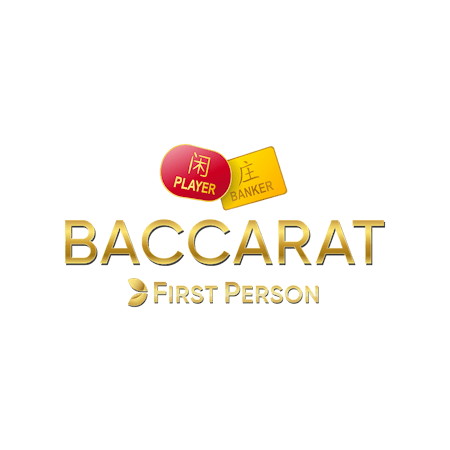 First Person Baccarat™
PLAY FIRST PERSON BACCARAT AT BETFAIR CASINO
Known for its exceptionally luck-driven gameplay and superstitious crowd, Evolution has made First Person Baccarat all about picking your lucky place in their lavish baccarat room. You'll find everything that you need in this game, from table-testing features to results.
FIRST PERSON BACCARAT FEATURES
As soon as you enter First Person Baccarat, you'll get to take one of three seats at one of six different tables. Using the side bar, you can then press the +1 button to deal one free hand on all six tables, and even shuffle the shoes at each table. When you take a seat at a fresh table, you get to decide where the deck gets cut.
Using the side bar, you can also see the roads of each of the tables, seeing if it's the Player or Banker that's winning more often. You can also seamlessly switch from Commission baccarat to No Commission baccarat, which changes the tables from red to purple, puts both Player and Banker to 1:1, and brings in the Super 6 bet.
HOW TO PLAY FIRST PERSON BACCARAT
Before you take a seat at one of the tables, review the data shown on the side bar and pick if you want to play Commission or No Commission games in First Person Baccarat. Next, choose a table, take a seat, and select the chip size that you want to bet with.
Place your bets down on Player, Banker, or Tie, and then press Deal to play a game of First Person Baccarat. If your bet's correct, you'll be paid at the odds shown on the table.
BACCARAT EXISTING STRATEGIES
Baccarat is a card game of pure luck, but in a Commission game, many strategists favour backing the Banker. This is because the Player hand goes first, giving the Banker a slight edge as it reacts to the Player's hand.
OTHER SUGGESTED GAMES
For more baccarat action, check out the Turbo Exchange Baccarat or even Live Grand Baccarat if you're feeling fancy.
ONLINE BETTING EXPERIENCE AT BETFAIR CASINO
Baccarat is one of many table games that we have a bunch of variant titles for you to try, with our Betfair Studio offering refined live roulette and blackjack just for our players. Before you try anything, though, see if there's a Promotion to boost your experience.