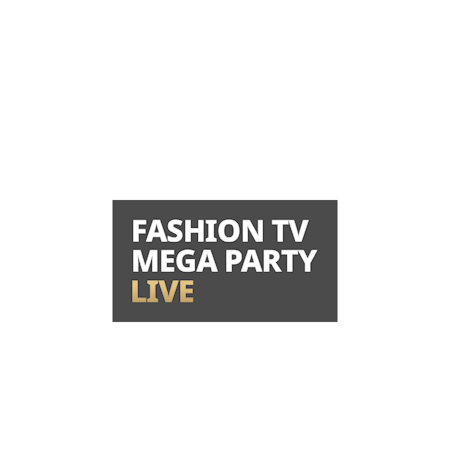 Fashion TV Mega Party Live
FashionTV Gaming Group ©2022 All rights reserved
PLAY FASHION TV MEGA PARTY LIVE AT BETFAIR CASINO
The wheel-of-fortune-style game's been thrillingly given a makeover by Playtech – and the result is the all-action Fashion TV Mega Party Live. It's a thrill a minute as your host or hostess spins the wheel and you discover if it's a winner for you.
FASHION TV MEGA PARTY LIVE FEATURES
Jackpot: No
Paylines: None. All segments win
Special features: Lucky DJ, Dance Floor, Laser Show and Mega Party.
The wheel features numbers 1, 2, 5 and 10, and segments with the special games. If the wheel stops at one of the numbers, you will win your bet by their corresponding multiples. Each one of the special features games includes a way to multiply your prize, and that's when the party's really going to get started.
HOW TO PLAY FASHION TV MEGA PARTY LIVE
This is a classic wheel of fortune game. So you need to decide on your stake, starting at 0.10 coins, and place it in a betting position. Then wait for the live spinning to start. You can place multiple bets on each spin of the wheel to maximise your chances of a win. For example, you could bet only on one of the numbers, on two numbers, or even on the four numbers and the special games! But be quick, as you have to bet before the time is over!
OTHER SUGGESTED GAMES
If this is your kind of game then we have plenty more options for you. So why not try out Live Money Drop? Or maybe you'd like to give Crazy Time Live a spin instead?
ONLINE BETTING EXPERIENCE AT BETFAIR CASINO
It's all wheels within wheels at Betfair whether you'd like to set some slots reels spinning or enjoy a little roulette in our live casino. Plus, check out our promotions if you want to get even more for less.
HOW MANY SEGMENTS TO WIN ARE THERE ON FASHION TV MEGA PARTY LIVE?
All segments are winners, but you have eight options to bet on.
WHAT IS THE MAXIMUM PRIZE?
The most you can win is 1000x your stake.