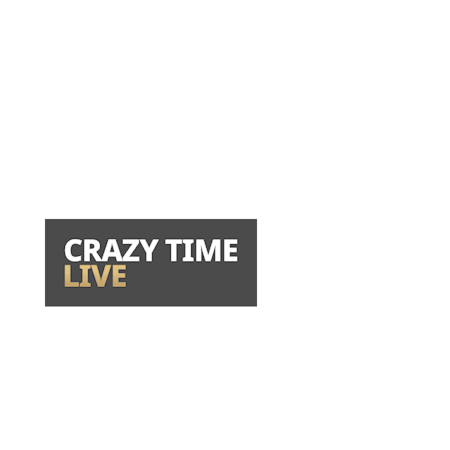 Crazy Time Live
If you grew up around the 90s, you will immediately remember Saturday nights with the family watching TV Game Shows. These programmes provided a full entertainment package, with a likeable host, a large colourful wheel, and hundreds of prizes. Evolution Gaming has been at the forefront of live dealer casino games for some time now, and their Crazy time casino live game captures the spirit of old school TV Game Shows in a modern and exciting setting.
Crazy Time casino game is a fun live game presented by a real dealer from a colourful and professional studio. This game includes a large money wheel that can give players up to 25,000x their original stake, and also comes with different bonus features for a really crazy fun-filled time. Crazy Time casino live game blends standard online RNG-powered gameplay with a physical wheel for an authentic and immersive gaming experience.
CRAZY TIME SLOT LIVE FEATURES
The main features players will notice in Crazy Time is the large money wheel, along with a top slot above the wheel, and four bonus games called Cash Hunt, Pachinko, Coin Flip, and Crazy Time.
During gameplay, the Crazy Time casino game wheel can land on one of the 4 bonus rounds and triggers them, but only players that placed a bet on those rounds will actually participate in them.
Pachinko – a bonus round based on the Japanese game of the same name where a puck will drop down a virtual wall and land in a slot to award players a relevant cash prize. Should the puck land on a 'DOUBLE' value, all the multipliers will be doubled and the puck will be dropped again until another multiplier is triggered, up to a maximum of 10,000x!
Cash Hunt – players will be transported into a shooting range with a screen that covers 108 random multipliers. Each multiplier is covered by a symbol and is shuffled throughout different games, and players can choose one target once the countdown starts. 
Coin Flip – this is a very simple gamble bonus round in Crazy Time slot live, where players must choose between a red and a blue prize, each carrying a different multiplier.
Crazy Time – a red door leading to a new world and the game's main bonus round. Players will pick a flapper and watch as the live dealer will trigger the massive dream catcher wheel which can land of multipliers up to a maximum of 20,000x.
HOW TO PLAY CRAZY TIME LIVE
The first thing players need to do when playing Crazy Times casino game is place a bet on a segment of the wheel which they think will be marked at the end of the spin. Once the live dealer announces that the bets are closed, they will spin the wheel and corresponding prizes are given out to winners.
Winning amounts are multiplied if the Crazy Time slot on top of the wheel is assigned to the winning betting spot. If the wheel happens to stop at a bonus game segment, that particular game will be triggered and any players that placed bets on this segment will also take part in it. Winnings in this bonus round will also be multiplied by the Top slot multiplier.
OTHER SUGGESTED GAMES
There are plenty of other fun games at Betfair Casino that are similar to Crazy Time casino game. These are also produced by Evolution Gaming, so players can expect the same level of excitement.
Dream Catcher live is another money wheel themed game that follows simpler gameplay but with equally rewarding outcomes. Players must choose a number that they think will win a spin, and then receive a multiplier corresponding to the winning number. This game also includes bonus multiplier segments for higher payout rounds.
ONLINE BETTING EXPERIENCE AT BETFAIR CASINO
Crazy Time Live is one of the many live dealer casino games that is available at Betfair Casino. Players can enjoy these as well as other games including numerous slot games, jackpot slots, countless card and table games, and even a dedicated section for poker lovers with nail-biting tournaments. Furthermore, players can also visit the Betfair sportsbook for a comprehensive selection of betting options on some of the most prominent sporting leagues, championships and events.
PROMOTIONS
Each time a new player registers for a gaming account with Betfair Casino, they will automatically receive a welcome bonus offer to help them start their betting experience on the right foot. This welcome offer can range from free slots of specific slot game, match bonuses on first deposits, and much more!