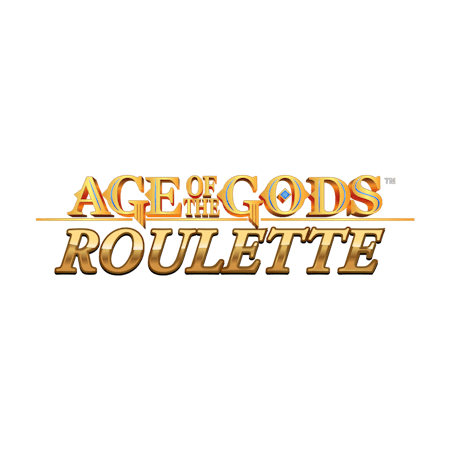 Age of the Gods™: Roulette
Part of the Age of Gods casino series, this roulette game isn't for mere mortals. With four progressive bonuses on top of your standard wins, Age of Gods Roulette is a game that goes far beyond the norm to help you take your bankroll to heavenly new heights.
AGE OF THE GODS™: ROULETTE GAME INFO
Bets: Singles, splits, streets, corners, lines, columns/dozens and 50/50 bets, Age of Gods bonus bet
Software Provider: Playtech
ABOUT THE GAME
When you play roulette with the gods, standard prizes mean nothing. As you ante-up alongside six gods watching from the sidelines, you'll quickly notice that this game has the power to change your world. Through a combination of standard bets, in-game stats and bonus bets where you can win more than £100,000, Age of Gods Roulette is easily one of the most powerful casino games on the market today.
AGE OF THE GODS™: ROULETTE BETTING OPTIONS
As you'd expect, Age of Gods Roulette gives you the ability to spin and win as much as 35X through the following options:
Single  - a single number bet worth 35:1
Split - Covering two numbers and worth 17:1
Street - Covering three numbers and worth 11:1
Corner - Covering four numbers and worth 8:1
Line - Covering six numbers and worth 5:1
Column/Dozen - Covering 12 numbers and worth 2:1
50/50 Bets - These bets are worth 1:1 and include: 1-18, 19-36, red/black, odd/even
AGE OF THE GODS™: ROULETTE'S ADDED EXTRAS
Beyond the realms of roulette reality, Age of Gods comes to life. On top of the ability to save your favourite bets, review the hot numbers and your previous wins, this game is all about big bonuses. Placing a bet on the Age of Gods bonus box (above the zero) will put you in the running for a host of prizes.
If the ball lands in the Age of Gods slot, you'll activate a three-reel slot game where you have three spins to match three gods in a bid to win as much as 100X your stake. Beyond this bonus, Age of Gods players will also be entered into the progressive jackpot pool.
Capable of striking at any time, this feature will take you to a mystery game where matching coins will unlock one of four bonuses worth as much as £100,000+!
SUGGESTED SIMILAR GAMES
Check out other popular Age of the Gods slot titles available at Betfair Casino: