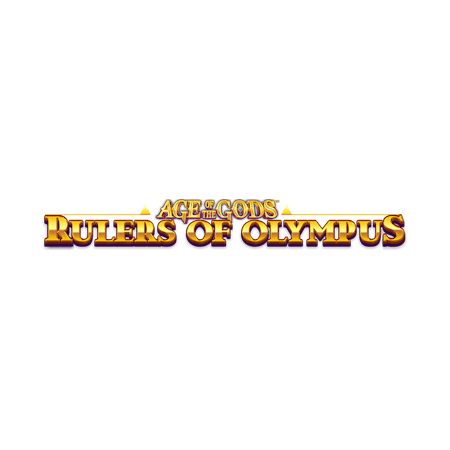 Age of the Gods™: Rulers of Olympus
The Gods of Olympus may have been a vindictive bunch but, when the mood struck them, they could also be known for their generosity. With this slot game from Playtech, players can take that chance for themselves and test their luck against the mood of the Olympians. Just be sure to pack a parachute because the way off Olympus is a long way down.
HOW TO PLAY AGE OF THE GODS™: RULERS OF OLYMPUS
Played over five reels, this is one wild slot, so you might have seen the three different Wild symbols coming. Just remember the RTP, and that these gods have been shown to be as surmountable as Olympus itself.
While all three types of Wild - regular, Zeus, and Hera - act as substitutes for any symbol but the scatters, it's the fight between Zeus and Hera that contains the best Wild payouts. When the Zeus symbol lands to the left of the Hera symbol on the same line, players brace themselves, and the Battle for Power free spins begin.
The loser of this fight will leave the reels, and a path of additional Wilds, in their wake.
Those seeking even greater winnings need only collect an Olympus or Thunderbolt Scatter symbol on reel five. During the Olympus free spins, up to ten additional Wilds land on the reels, remaining until the spins have completed or additional spins are won. In the case the additional spins are won, players will be given seven in total, with the random wilds being reapplied to the reels.
The Thunderbolt bonus can only be triggered when there are no Wilds on the board, as even the lightning itself fears the gods. This bonus places up to seven regular wilds on the reels for a single spin, leading to possibilities worthy of Heracles himself.
Play Age of the Gods: Rulers of Olympus to face these deities down, and maybe gain a little of their favour for yourself!
SUGGESTED SIMILAR GAMES
Check out other popular Age of the Gods slot titles available at Betfair Casino: