Jackpots
£6,297,831.01

£1,339,806.49

£696,972.14

£474,371.35

£405,646.71

£337,949.44

£303,096.84

£303,096.84

£303,096.84

£303,096.84
Promotion Winners
iPhone 7 Draw

iPhone 7

iPhone 7

iPhone 7

iPhone 7

iPhone 7
Activity Stream

Congratulations to our recent jackpot winner who hit a £361,760 jackpot win from a £2 spin on the slot Fairest of them all! Fantastic stuff.

Age of Gods slots have arrived with a bang and proving popular with 4 different jackpots available across all games. Check them out. We love them!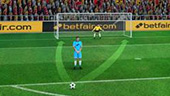 Over 50,000 free spins were won in our special free kick game. Did you manage to beat the keeper and take home some free spins?

Have you seen our new Live Casino website? View your table before taking your seat, find your favourite dealer and see what table is hot live stats. Check it out.

We've just launched a new and improved version of our Live Casino Android app which brings you the best experience on mobile yet. Download it today

Congratulations to all of our Road to Cheltenham winners. We hope all ticket winners enjoy this years festival!

Well done to everyone who took part in our gaming Christmas 'Sleigh Ride' promotion. Over 20,000 bonuses were paid in our fantastic mini game. We hope you were one of them. Happy New Year!

Congratulations to our winners of the Live Casino Vegas promotion. Top prize went to ROBINHO69690 who won a VIP trip to Las Vegas worth £10,000. 5 runner up prizes included iPhones 6s and apple watches.

Hottest Jackpot. Jackpot Giant now at £4 million. It's has to drop soon!

New game added to the casino. Live Sic Bo is our latest addition to the Live Casino. Predict the outcome of the dice and win big. Check it out!

Most played Slot in August 2015 was the ever popular Frankie Dettori's Magic Seven. Now with an added jackpot! Check it out.

Congratulations to the winner of the Betfair Car, Sarah from Leicester. Sarah signed up in March to bet on Cheltenham and finds herself with a brand new car! Awesome.

Massive congratulation to all our winners in our Live Casino Apple Giveaway. Your Apple watches are on their way.

Did you know on our Live Casino speed roulette table we aim for 2 spins per minute giving you more action in less time? Ideal for the player who likes to use our favourite bet functions!

2 more new games added to our mobile casino. Dr Love More and Sherlock Mystery now among other classics available on mobile.
Recent Winners

Live Roulette
just paid out
£5,365
to
Madalin

Blackjack
just paid out
£1,700
to
raj

European Roulette
just paid out
£2,666
to
Jigar

Blackjack
just paid out
£1,887
to
Patrick

3D Roulette
just paid out
£1,470
to
Steven

Premium Roulette Pro
just paid out
£1,880
to
Morten

Blackjack
just paid out
£4,566
to
Gavin

Blackjack
just paid out
£2,650
to
Juan

European Roulette
just paid out
£2,634
to
Vishal

Live Roulette
just paid out
£2,239
to
Richard11