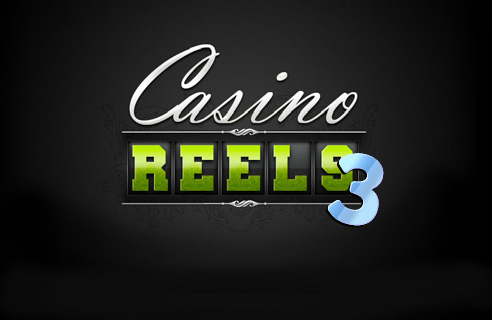 Reel Classic 3
Found in Slots
300 Plays Today
Is there a better name for an online slot game than Reel Classic 3? Aside from giving off an air of confidence (i.e. the game is a classic), the title doesn't mess you around or make you think anything other than spins, money and fun. Forgoing the industry convention of naming slots in weird and wonderful ways, this game is stripped back to the basics and that vibe has been carried through into the main interface.
Once you click the play button and glide into the virtual platform you'll be greeted with a classic one armed bandit that boasts three reels and a single payline. A true throwback to the classic days of slot gaming, this Playtech creation is one that will strike a chord with anyone who has ever experienced the joy of pulling a lever inside the best live casinos around the world.
Reel Classic 3 Slot Basics
Naturally, the classic theme has been carried through to reels on Reel Classic 3 slots. Instead of quirky characters or dynamic symbols, this game has stayed "old school" by utilising a combination of gold bars, bars and cherries. Through this combination of symbols you can win a variety of prizes ranging from two coins right up to a top jackpot of 5,000; a total that equates to an impressive £25,000.
Reels:3
Winning Lines: 1
Coin Values £0.01- £5
Max Coins per Line: 3
Max Per Spin: £15.00
RTP: 94.8%
To play the game:
Choose the value of the coins you wish to wager each round, by clicking on the + and – buttons on the left of the screen.
Click Bet One or Bet Max to select the number of coins you wish to wager. Each click on the Bet One button adds another coin to the bet.
You can also bet by clicking on the corresponding column in the paytable (the leftmost column bets one coin, the middle column bets two and the rightmost column bets three coins). The reels will start to spin automatically.
Clicking Bet Max increases the number of paylines to the maximum – that is, three lines – and spins the reels automatically.
Click Spin (if you did not press Bet Max or use the paytable), or click on the arm, to spin the reels.
If the reels show a winning combination after they stop (along the payline), you win according to the paytable.
Indeed, for as little as £0.05 per spin and as much as £15 a round, it's possible to score a prize that's large enough to pique the interest of any online spinner. In fact, it's this hidden value that really makes Reel Classic 3 a classic. Although the interface would suggest that this game isn't one that's capable of bestowing untold riches on its players, the opposite is actually true.
Pay Tribute to Slot History
Yes, it might be true that this game doesn't contain any progressive jackpots or bonuses, but Reel Classic 3 doesn't need it. Thanks to a generous jackpot, a classic design and the ability to pull the bandit's lone arm as you would in a real casino, this slot is a must try for every serious player.
Indeed, to know where you're going in the online slots world you have to know where you've come from. Reel Classic 3 on Betfair is a game that's a tribute to the live slot games that paved the way for today's modern marvels and for that reason alone it's worth a few minutes of any spinner's time.