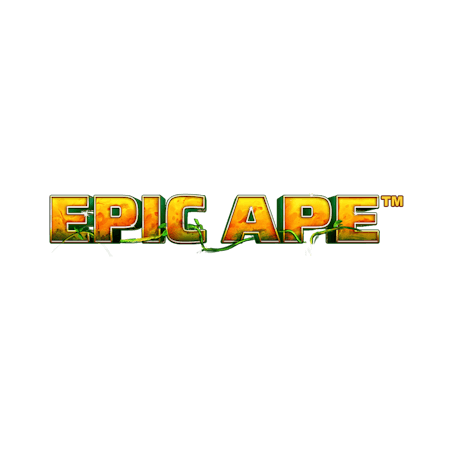 Epic Ape 
To really stand out and be worthy of the title "epic" in today's slots world, you've got to do something pretty impressive. The market is literally flooded with options so average slots quickly get lost in the crowd when it comes to piquing the interests of the masses. Fortunately, Epic Ape not only has the power to make itself heard, it's more than worthy of its moniker. With thousands of ways to win, a ton of bonus potential and jackpots topping £75,000, this ape is as wild as they come.
Epic Ape Slots Game Info:
Play from as little as £0.25
Jackpots topping £75,000
Six reels and 4,096 ways to win
Software Provider: Playtech
How to Play Epic Ape Slots
Taming the Epic Ape isn't possible. However, you can cling on for dear life as he swings through a jungle full of symbols in search of wins by placing a bet. That's right, by staking at least £0.25, you'll be able to wrap your arms around our friendly, if slightly erratic, primate for a single spin. Of course, you can ride the reels as many times as you wish but it will cost you at least £0.25 each time you do.
Once you've got a grip on the Epic Ape and the five reels are in motion, you'll be moving in 4,096 directions in a bid to line-up a win. Unlike other video slots that offer a handful of win lines or 1,000+ ways to win, Playtech's Epic Ape has taken things to a new level. In fact, it's this dynamic that's not only made Epic Ape an epic slot but capable of dispensing wins worth up to 300X your line bet.
If that wasn't enough, you can go wild with free spins when you roll in a combination of scatters and wilds. Working in unison, these two symbols have the power to unlock bonuses where 100 gratis turns can be yours. When you piece all of these elements together, Epic Ape has the power to pay out prizes worth up to £75,000. That, ladies and gentlemen, is truly epic.
Suggested Games:If going crazy with Epic Ape doesn't seem like your idea of fun, why not relax in our Tiki Paradise instead?