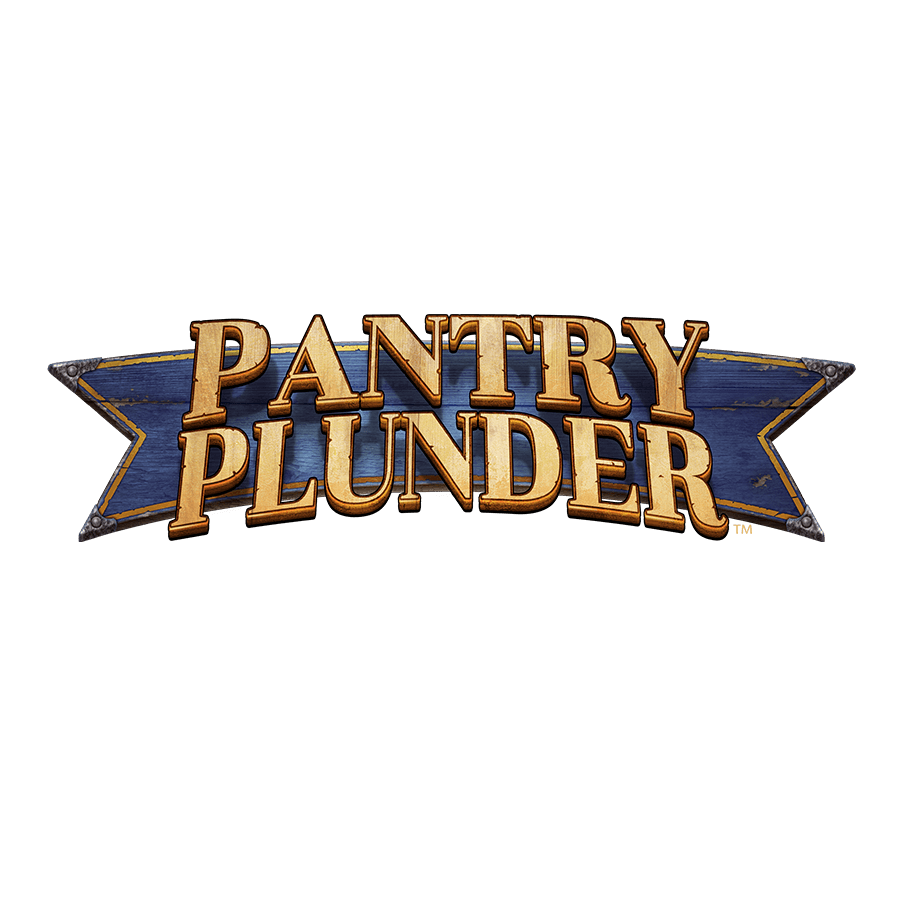 Pantry Plunder™
Play Pantry Plunder™ Slots for Real Money on Betfair Casino!
They say that even a blind squirrel will find a nut at least once,  but did you know that blind mice are also adept at seeking out riches? Thanks to Sunfox Games, you can run with the infamous three blind mice and raid a pantry full of treats.
Naturally, the treats in this game will fill your bankroll rather than your stomach. However, as you'll see in this Pantry Plunder™ slot review, cash is not the only thing you can feast on. So, if you're ready to run with the mice, let's spin the reels and start plundering.
The Pantry Plunder™ Game Features
When you step into the quaint surroundings of Pantry Plunder™, you'll find five reels and 20 paylines filled with treats. From card symbols made and bread to jars of marmalade, hocks of ham and plenty of cheese, the pantry is well stocked. However, it doesn't stay that way for long once the mice spring into action.
Perched beside each reel, the three blind mice are literally chomping at the bit and ready to run. Once you wager at least 0.20 coins, the reels will spin and the three or more matching symbols from left to right will unlock prizes topping 500X your line bet. What spinning will also do is give the mice some energy. Through a combination of wilds and bonuses, the hungry trio can help you win payouts worth thousands.
The Pantry Plunder™ Slot Game Strategy
To get the most from Pantry Plunder™ slots, bonuses are your friend. In the first instance, cheese is wild. For starters, if a lump of cheese appears on its own, it will turn into a sticky wild. If, however, the cheese appears next to a mouse, it will turn said mouse into a wild. Beyond acting as wilds, multiple cheeses will trigger one of five bonuses.
By rolling in two or more dairy treats, you'll get to make a mystery pick. Depending on the choice you make, you'll trigger special features such as whack-a-mouse where hits turn into cash prizes. If that's not enough, Pantry Plunder™ also features three additional bonuses. These added extras kick into life anytime the mice run across the reels and onto one of three bonus symbols.
For example, when a mouse reaches the Farmer Wife Wild bonus symbol (the knife on reel 3), the whole reel turns into an expanding wild. Similarly, if any of the three mice make it to the mallet or mouse trap symbols, you'll get to whack more mystery prizes and spin the Cheese Wheel of Fortune. Basically, when the mice scamper into action and reach a bonus symbol, big payouts are more than possible.
The Pantry Plunder™ Return to Player (RTP)
Thanks to the trio of mice and their fortune finding ways, the Pantry Plunder™ RTP is 95.87%. Between that score and wins maxing out at 250,000 coins, this innovative spinner has the power to entertain, delight and fill your bankroll in equal measure. Of course, nothing is ever guaranteed when you step into the pantry of potential. However, with plenty of shelves packed with prizes, this is a game you simply have to try.
To run with the mice and play Pantry Plunder™ slots, click our sign-up link today. Once you're a member of the Betfair Casino community, you'll get access to this impressive slot as well as hundreds of top titles, including Pumpkin Bonanza, Superman and more.