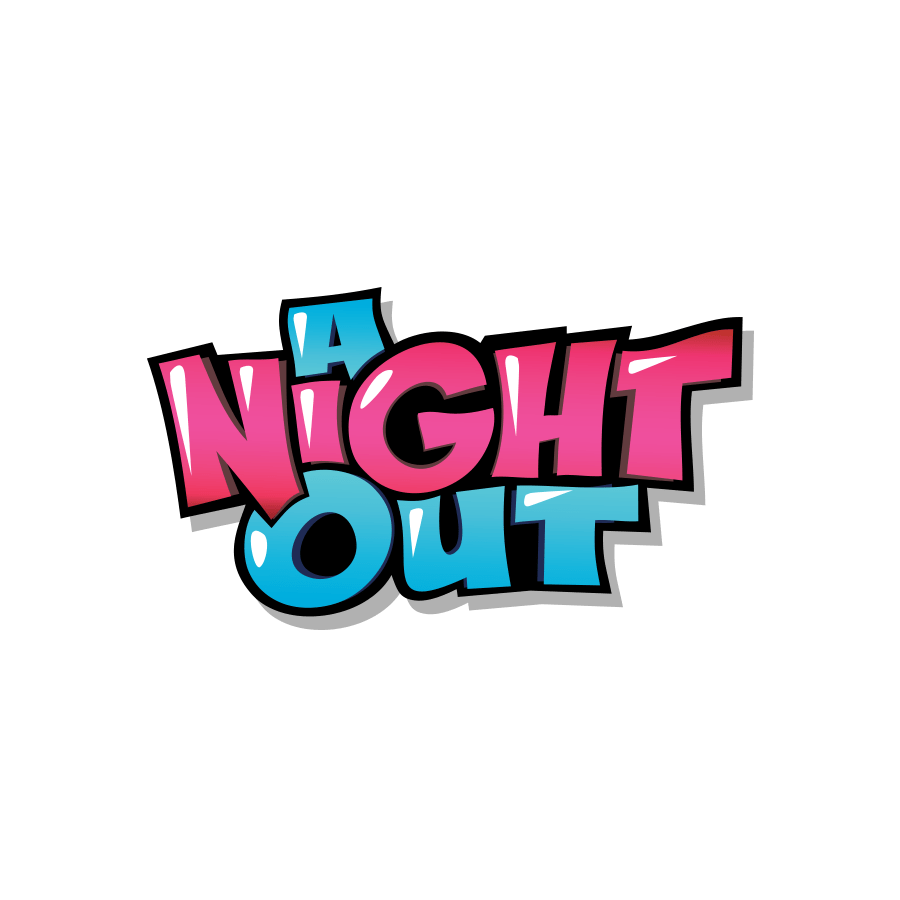 A Night Out
Finally! Friday has come and you have earned a big night out! You race home and hop in the shower. You put on your best and take one last look in the mirror before heading out to meet the gang at the pub for a nice drink. You must start the night off right.
Once at the bar the party begins in earnest. The first few drinks go down quickly and the party is heating up. Your gang have taken over the pub. The girls are entertaining the Barman by dancing together on the bar and the guys are pulling up every available woman for a dance.
Celebrate life and party all the way to the bank!
A Night Out Slot Game Info:
Reels:  5
Paylines: 20
Bonus features: Dollar Ball Progressive Jackpot, A Night Out Bonus Game
Wild Symbol: A Frothy Beer
Scatter Symbol: Dancing Ladies
Bonus Symbol: Barman
Software Provider: Playtech
Betting Set-Up and Game Play
To set up your bet first on Betfair Casino's A Night Out slot you first need to click on the plus (+) or minus (–)buttons to choose the coin size of your stake. After doing this you then have to click on the Bet per Line button to select the size of your line bet. Every click adds one coin to the line in question and, therefore, increases the size of your overall stake. Finally, to complete your wager, you have to choose the number of paylines you want to play with the Select Lines button or the coloured buttons on either side of the reels. Once you've completed these simple steps it's time to spin the reels using the Spin button.
When you're playing A Night Out slots on Betfair Casino you'll need to ante-up at least £0.01 across a single win line to be in with a chance of winning. Choosing this option will set the reels in motion and give you a chance of winning a jackpot worth 10,000X, which, at the lowest stake, equates to £100.
If you like to bet more than the minimum, Betfair Casino allows you to choose the following denominations when you play A Night Out Slots: £0.05, £0.10, £0.25. Once you've selected your desired line stake, it's time to consider how many lines you want to activate. A Night Out slots game has five reels and up to 20 paylines and you can adjust the size of your line bet based on the size of your coin wager (noted above). In total it's possible to wager 10X you coin size per line which means you can stake £2.50. When extrapolated over all 20 win lines this means your overall stake per spin can be as much as £50. 
You can click on the Bet Max button to simplify your betting set up and the reels start to spin automatically.
When you hit a winning combination of symbols on an active payline your prize will automatically be added to your balance. Naturally, the more instances of a symbol you can roll in, the larger your prize.
Some common winning combinations include:
Kiwi Cocktail Symbol = 3 = 5X, 4 = 20X, 5 = 100X
Sultry Redhead = 2 = 5X, 3 = 30X, 4 = 150X 5= 500X
Busty Blonde = 2= 5X, 3 = 50X, 4 = 250X, 5 = 1,000X
Scatter Symbol
When you get 3, 4 or 5 Dancing Ladies Scatter symbols on your reels, your total bet is multiplied by 5, 10 or even 50 times accordingly. Enjoy the party with these girls and do a little celebration dance!
A Night Out Bonus Round
For this entertaining Bonus Round you simply need to hit Barman icons on the reels 1 and 5 at the same time. A screen appears with lovely ladies in a bar and you `ask' one to dance by clicking her. A menu then appears where you can then `buy' the lady a drink to get your win multiplier. You then click Continue to collect your free spins. Then you party all the way to the bank!
Dollar Ball Progressive Jackpot
You also have the option of playing the Dollar Ball Progressive Jackpot. Here you bet one dollar as a progressive side bet before spinning the reels. This game offers up a progressive jackpot from a small percentage of every bet made by everyone playing A Night Out online. You choose 5 numbers out of 49, much like the lottery game. Five numbers will be drawn randomly when you start playing the main game. If you get the winning combination, you win the entire jackpot.  You can play both games simultaneously.