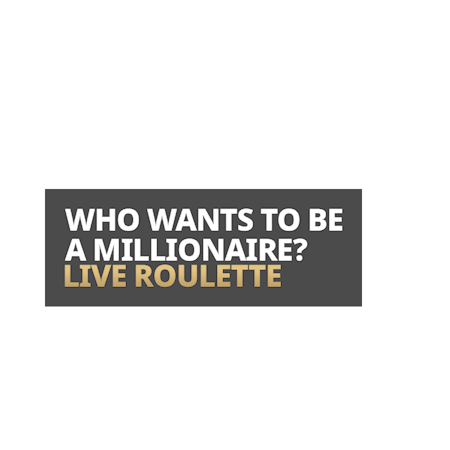 Who Wants To Be A Millionaire? Live Roulette™
©2021 CPT Holdings.,Inc. All Rights Reserved.
Play Who Wants To Be A Millionaire? Live Roulette at Betfair Casino
Playtech has introduced a modern version of the timeless casino classic which has seen many a fortune won and lost over the years. This game is exclusive to Betfair Casino, so sign up now for an account to play this classic TV show merged with a casino favourite.
Who Wants To Be A Millionaire? Live Roulette game features
This game contains enhanced payouts of up to 2,000x the player's stake. This payout is triggered when the ball lands on one of the randomly designated millionaire numbers. Only inside bets qualify as millionaire numbers and the range of numbers will be from one to ten between each round. The bonus round can be triggered by placing a chip on the millionaire number which will be marked by a question mark, millionaire logo, or 100x multiplier sticker.
The bets and payouts are just as you would expect from other versions of roulette with outside bets including Red/Black, Odds/Evens, High and Low and their ratio is 1:1. Column and Dozen bets pay 2:1 and Line bets pay 4:1. Corner/Basket Bets pay 6.5:1 and Street Bets pay 9:1. Split bets pay 14:1 and straight bets are the most rewarding with a payout ratio of 29:1.
How to play Who Wants To Be A Millionaire? Live Roulette
Playing the game is very similar to the classic roulette format. Simply place your chips on where you think the ball will land on the wheel and you can bet on a range of outcomes on different areas of the table.
The bonuses work in a slightly different way. The Millionaire logo will either be bronze or gold with the bronze awarding eight questions and the gold awarding ten. The question mark enables players to choose between five questions or a multiplier to try and win cumulative cash prizes.
If you feel like trying a different version of Roulette or playing something entirely different, there are plenty of games to check out at Betfair Casino!