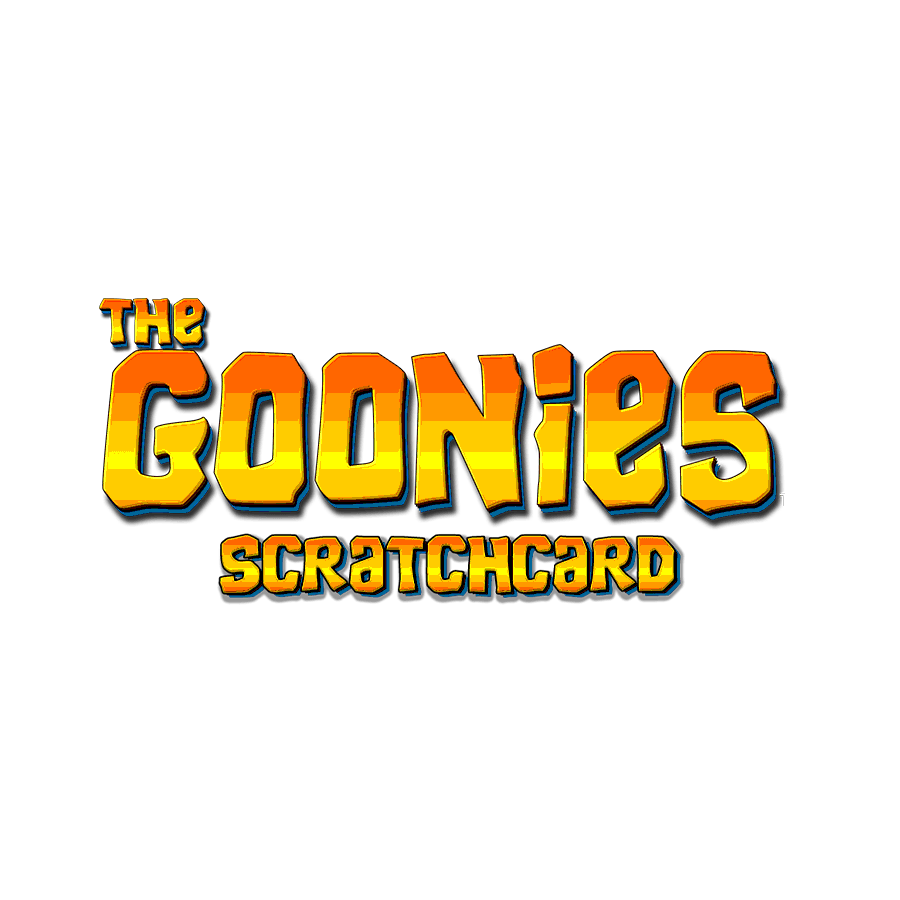 The Goonies Scratchcard
TM & © WBEI (s18)
PLAY THE GOONIES SCRATCHCARD AT BETFAIR CASINO
All it takes to get your hands on One-Eyed Willy's lost riches is a scratch. By playing The Goonies Scratchcard, you can win prizes worth up to 50,000X your bet!
THE GOONIES SCRATCHCARD SYMBOLS
This scratchcard contains a mixture of cash prizes and icons from The Goonies. As well as the famous golden skull, One-Eyed Willy may make an appearance and unlock The Goonies Scratchcard bonus game.
HOW TO PLAY THE GOONIES SCRATCHCARD
There's only one way to play The Goonies Scratchcard and that's to scratch. The first thing you'll need to do is set your bet. Game cards start at 0.10 coins and you've got the option to purchase one, five, or ten with a single click.
Once you've bought a game card, you can tap to scratch each panel manually. Alternatively, you can hit the "show all" button to uncover every panel in one fell swoop. Finally, what's great about this scratchcard is that there are three games in one. Each mini-game has a slightly different look, but the main premise is always the same: find the right symbols.
Game One: Match two cash amounts to win that prize.
Game Two: Find the Golden Skull to win the prize shown.
Game Three: If your number beats the Fratelli's' number, you win the prize shown.
THE GOONIES SCRATCHCARD BONUS
Any time you find three One-Eyed Willy symbols across all games, you'll trigger The Goonies Scratchcard bonus round. This means you get to spin a prize wheel and unlock one of the following features:
Fratelli Hideout Bonus: If the wheel stops on the Fratelli Hideout segment, you'll go on the hunt for hidden prizes. Each cash amount you uncover gets added to your balance and the game ends when you land on "collect". You can also go down the hidden tunnel to unlock extra bonuses or trigger other special features.
Skeleton Organ Bonus: This segment of the prize starts a mini-game where you have to select organ keys. Each key unlocks multipliers, cash prizes, and additional keys which release extra bonuses. Three skull and crossbones will end the bonus round.
One-Eyed Willy's Treasure Bonus: This prize wheel contains a bevvy of bonuses and multipliers. You'll continue spinning until the booby trap is activated. Depending on how long you spin for, this feature can trigger The Goonies Scratchcard maximum payout worth 50,000X your bet!
OTHER SUGGESTED GAMES
Those of you that value speed and simplicity will love our selection of scratchcards. Alongside The Goonies, we've got dozens of top-rated games, including the exclusive 250K Scratch.
ONLINE BETTING EXPERIENCE AT BETFAIR CASINO
You can rely on us to provide a slick, safe, and secure gaming experience. It doesn't matter if you're playing The Goonies Scratchcard or any other game, our legal and licenced platform offers the best experience possible.
PROMOTIONS
Everyone can get something extra when they play real-money games at Betfair Casino. From the new player welcome bonus to free spins and reload rewards, we've got plenty of ways for you to get more for less.