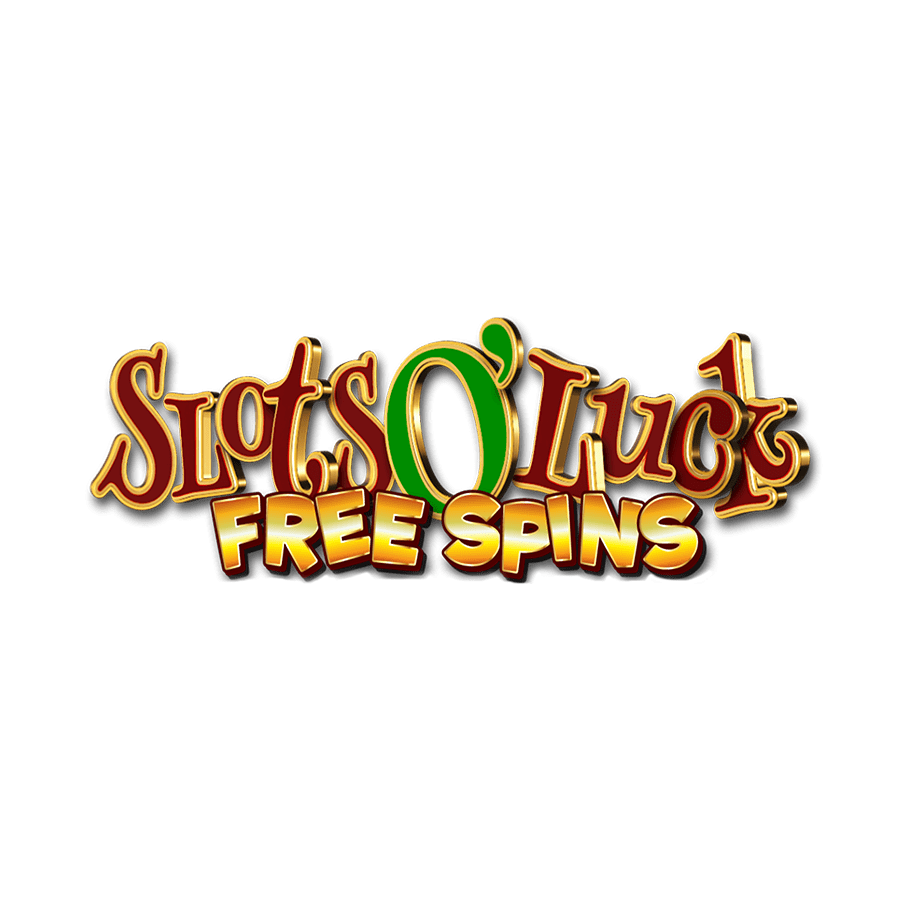 Slots O' Luck Free Spins
PLAY SLOTS O' LUCK FREE SPINS AT BETFAIR CASINO
Stroll up and down the rolling green hills of Ireland and you'll find a slot packed with potential. Developed by Inspired Gaming and boasting a special feature that's bound to get everyone dancing an Irish jig, this game has something for spinners of all persuasions. What's it called? Slots O' Luck Free Spins. What's its special power? Well, unsurprisingly, it's free spins! Let's roll through this Slots O' Luck Free Spins slot game review to learn a little more.
SLOTS O' LUCK FREE SPINS FEATURES
All the best online slots have plenty of standard symbols and prizes. Slots O' Luck Free Spins certainly does, but that's not the end of its talents. Thanks to the team at Inspired, you can play for maximum wins topping 2,500X, unlock free spins and have the chance to get something from partial credits!
SLOTS O' LUCK FREE SPINS SYMBOLS
This slot is all about Ireland. That means there's plenty of greenery to feast your eyes on. From the countryside in the background, to the gameboard on which the following symbols sit, everything is a tribute to the Emerald Isle:
Card Symbols
Green Emerald
Blue Diamond
Red Ruby (jackpot symbol)
Match three or more of the above and you'll win a fixed prize worth between 0.25X and 25X your bet. That's grand, but it's not quite grand enough. That's why Slots O' Luck Free Spins has some other hidden gems to discover.
HOW TO PLAY SLOTS O' LUCK FREE SPINS SLOTS
You can play Slots O' Luck Free Spins by staking at least 0.20 coins. That's enough to set the five reels and 40 paylines in motion. Then, as we've said, three or more matching symbols will unlock a prize or, as we'll explain in the next section, a bonus. However, before we talk about the Slots O' Luck Free Spins bonus round, we need to discuss partial credits.
Basically, this game has a feature known as Spin Chance. Whenever your credits drop below the amount required to complete a spin, but the value is above zero, you get the chance to play. If you decide to gamble, a pointer will appear and move across a line. If you can stop it on a green section, the software will cover the money required to complete a spin. While this isn't technically a free spin, it's a partial free spin.
SLOTS O' LUCK FREE SPINS BONUS
The standout feature in this online slot is its free spins bonus. Helping you throughout this game is the "wild" symbol. On its own, a wild can substitute for all other symbols in the game except the scatter. This means it will help complete winning combinations.
Alongside the wild is a scatter denoted by the words "Free Spins". Roll in scatters on reels 1, 3, and 5, and you'll trigger the Slots O' Luck Free Spins bonus. You'll start with eight gratis turns and, most impressively, a gameboard that only features the highest paying symbols and wilds. This means you've got a much greater chance of making lucrative combinations that could be worth a combined 2,500X your line bet.
OTHER SUGGESTED GAMES
Playing Slots O' Luck Free Spins online is great. We love it, but it's not the only game in town. In fact, it's not the only Irish-themed slot in town. If you want to sample the craic in a different setting, we suggest taking a spin on Rainbow Riches and Wild Wild Riches Luck of the Irish.
ONLINE BETTING EXPERIENCE AT BETFAIR CASINO
You don't need wander through a field to find Slots O' Luck. All you have to do is join Betfair Casino. Our platform gives you instant access to this real-money slot via your desktop or mobile. What's more, we've got ways for you to save your favourite games, try our live dealer technology and get a lot more bang for your buck courtesy of great casino promotions. 
All new customers get something extra when they join Betfair Casino, as do existing players. From free spins to bonus bets, we're always finding ways to give you more.