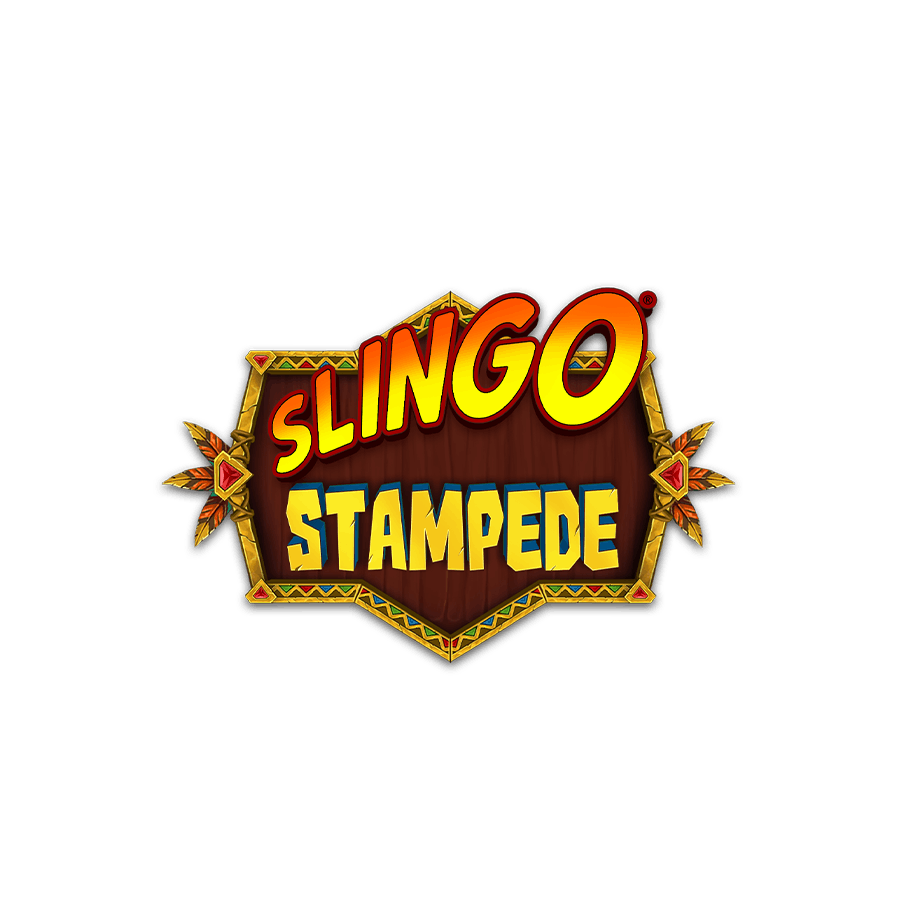 Slingo Stampede
PLAY SLINGO STAMPEDE AT BETFAIR CASINO
Setting you in the middle of the African Savannah to play a wild form of the popular Slingo formula, Slingo Stampede comes with big Slingo prizes, a three-row slot, and Instant Wins from Scatter symbols.
SLINGO STAMPEDE FEATURES
The primary features that you'll encounter are the Wild and Super Wild symbols. Whenever these symbols land, you get to choose which number will be removed from your card. With regular Wild symbols, you can pick any available number in the column above. Super Wilds can dab any number from anywhere on the card.
Also on this three-row, five-reel slot that makes Slingo Stampede stand out is the Rhinoceros Scatter. These Rhino Scatter symbols are linked to the Scatters ladder on the right of the game. If you get three or more in one spin, you'll get an Instant Prize added to your final take.
HOW TO PLAY SLINGO STAMPEDE
Singo Stampede gives you a 5x5 grid of 25 numbers and a 3x5 slot to find those numbers on. Numbers on the slot need to appear below their matching numbers on the column above to dab them off.
Every time you get a bingo line or 'Slingo,' you'll climb the Slingos prize ladder. For each game, you get five spins to try to get as many Slingos as you can. Set your bet with the coin button, and then press the Start Game button to play a round.
SLINGO STAMPEDE BONUSES & FREE SPINS
You can land a Free Spin symbol on any reel to get an additional spin in Slingo Stampede. At the end of your allocated number of spins, you'll have the chance to pay a variable fee to spin again and try to get more Slingos.
OTHER SUGGESTED GAMES
If it's the mighty Rhinos that piqued your interest for this Slingo game, check out Rhino Rampage, Rhino Blitz, or the classic Raging Rhino.
ONLINE BETTING EXPERIENCE AT BETFAIR CASINO
At Betfair Casino, you're never more than a couple of clicks away from our latest Promotions, the Live Casino, or even from getting in on the action in the Exchange.