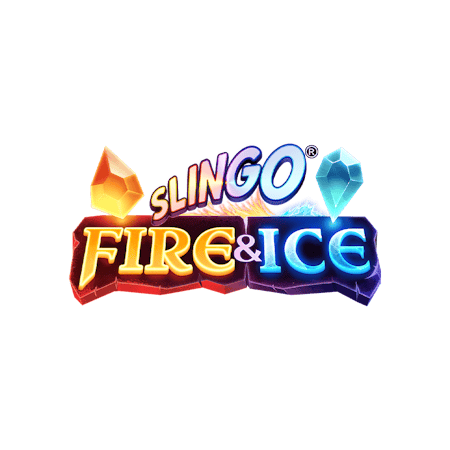 Slingo Fire and Ice
Watch opposing elements work together to offer some serious winnings in this Slingo Original, Slingo Fire and Ice. Twice as hot and twice as cool as any other game, Slingo Fire and Ice allows you to play two sets of cards at the same time. 
Slingo Fire and Ice Symbols
Slingo Fire and Ice plays like bingo, so there are no traditional symbols as all the key ones are numbers on your card. However, here is what you can expect to see:
Red Numbers: Cover the left board
Blue Numbers: Cover the right board
Multi-Coloured Numbers: Pick any board
Wild: Mark off any number from that column
Blockers: Prevent you from picking any number in that column
Free Spins: Award additional free spins
Fire and Ice Gems
Features and How to Play Slingo Fire and Ice
An easy-to-play game, Slingo Fire and Ice plays like Bingo. You start with ten spins, and for each spin, a set of numbers is drawn. The numbers may or may not appear on your game boards. Any numbers that do appear on your board will be marked off. The idea is to complete lines on both your game cards.
With each line on the red board, it will award multipliers that apply to winnings that you earn from completing lines on the right board. When more lines are completed it heats things up to award cooler prizes. If you earn any free spins, these will award extra turns once your initial spins are complete.
Manage to find a fire or ice gem, and you will be awarded the relevant jackpot for the gem that you find. Can you remain ice-cool under the pressure to fill the boards before your spins run out? Maybe you'll hit a hot streak and blaze your way up the ladder. There is only one way to find out, and that is by playing Slingo Fire and Ice.