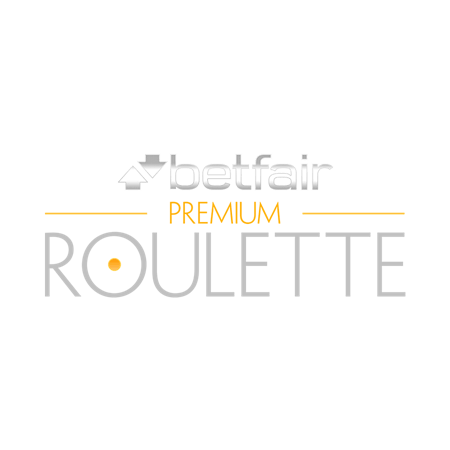 Premium Roulette
PLAY PREMIUM ROULETTE AT BETFAIR CASINO 
Cayetano Gaming allows you to enjoy traditional casino games from the comfort of your preferred setting, be it on the bus or at home! Betfair Premium Roulette is a stylish and professional addition to Betfair Casino. You can place your bets quickly and easily, and keep your fingers crossed that the wheel lands in your favour!
BETFAIR PREMIUM ROULETTE FEATURES 
Created by Cayetano Gaming  
Numbers range from one to 36 and a single zero  
The types of bet and stakes are highlighted at the bottom of the screen for your ease of use  
HOW TO PLAY BETFAIR PREMIUM ROULETTE  
To get started on Betfair Premium Roulette, all you have to do is adhere to the following advice to get the ball rolling (literally!):  
Select the type of bet – for example, odd or even/red or black  
Adjust your bet by placing the number of chips on your preferred bet  
When you're happy, spin the wheel by pressing 'Spin'  
HOW TO PLACE BETFAIR PREMIUM ROULETTE BETS  
To place a bet, you can drag your chips over to the bet you want to make. It may be a classic option, such as red or black, or you may opt for an individual number. The Betfair Premium Roulette buttons are as so:  
Undo - Removes the last bet you placed 
Clear - Clears all placed bets  
Double - Doubles your bet  
Rebet - Place the last game's bets again after each spin  
Reber & Spin - As above but it automatically spins the wheel for you  
Double & Spin – Double the last game's bets  
Save - Saves your current bet to your 'Favourite Bets'  
BETFAIR PREMIUM ROULETTE BEST STRATEGIES 
Know your odds – Understanding the odds help to inform your bets. For example, an even money bet has a higher payout percentage than a straight-up bet.
Stick to outside bets – Outside bets are odd/even and red/black bets. The potential winnings are smaller, but the risks are lower, meaning you may be able to build up a bigger pot.
Cover more options – The more variables you cover on the table, the higher the chances of winning.
For players who wish to improve their roulette number strategy or especially if you're new to roulette, this complete guide is for you.
BETFAIR PREMIUM ROULETTE ODDS  
Roulette odds can vary depending on the type of game. The Betfair Premium Roulette odds are outlined below:  
Single Number: 35:1  
Split Number: 17:1  
Three Numbers: 11:1  
Quarter: 8:1  
Dozen/Column: 2:1  
Outside Bet: 1:1  
OTHER SUGGESTED GAMES  
Why not check out even more fantastic Betfair Casino games? This is a small selection of what's available to Betfair Casino customers:  
ONLINE BETTING EXPERIENCE AT BETFAIR CASINO   
We are proud to offer one of the best betting experiences in the world at Betfair Casino. That means you get access to a safe and secure platform that includes online slots, poker, blackjack, baccarat, bingo, and much more!  
To top it off, check out our available promotions and you may just be able to enjoy your favourite game on an exclusive offer. Even better, there's something for everyone as we change them all the time.