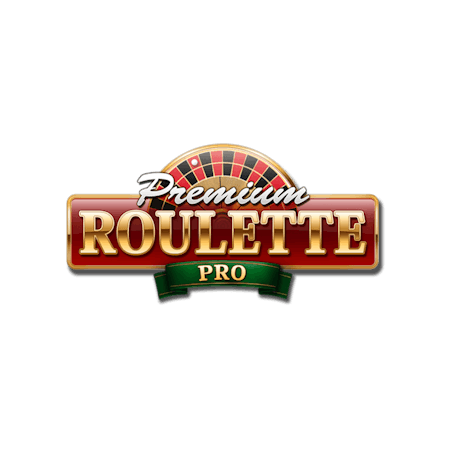 Premium Pro Roulette
You adjust your tux ever so slightly while your eyes scan the wheel piercingly. Your brain is working at lightning speed, thinking over previous games. On-lookers would never suspect the chaos that's going on inside your head as you casually sip your martini and put everything on red.
Premium Roulette Pro: this one is truly for the professionals. Experience the glamour, thrills and elegance of casino roulette with the added bonus of the Pro Feature. This feature allows you to use the computer to calculate probabilities based on previous spins so that you can play a truly professional level game. So, get ready for the wheel to spin and to decide your fate inside Betfair Casino.
About Premium Roulette Pro
The aim of Premium Roulette Pro is to bet on where the ball will land when spun on the Roulette wheel.  While this premise is the same as any other version of roulette, there is one distinct difference when you play like a pro: game features.
If you're a seasoned spinner and want a more efficient experience, Betfair Casino's Premium Roulette Pro is the game for you as it allows you to save bets, place instant combos and track the wheel in ways the other variants simply can't.
How to Play Premium Roulette Pro
To start a new round of Premium Roulette Pro you'll need to select a casino chip with an appropriate denomination on it. Once you've done this you can then place a single chip on any part of the betting area you wish. . Each click in a betting area will add an additional chip of the chosen value to the bet and when you play Premium Roulette Pro on Betfair Casino you'll need to wager at least £0.10 per spin but not more than £250 on a single number (not more than £5,000 in total bets per spin).
Premium Roulette Pro Bets and Payouts
When you play Premium Roulette Pro on Betfair Casino, the following betting options will be available to you:
Single Number: 35:1
Split Number: 17:1
Three Numbers: 11:1
Quarter: 8:1
Dozen/Column: 2:1
Outside Bet (e.g. Red/Black): 1:1
To clear your bets you can hit the "clear" button at any point, and once you're happy with your wager you can hit the spin button and watch the wheel turn. As the wheel slows to a stop the software will focus in on the numbers and once the ball has come to rest the system will place a dolly on the table and announce the winning number. At this point any winning bets will be confirmed and paid out accordingly before the next round starts.
One point to note, however, is that any winning bets will be left on the table after the conclusion of a round. Therefore, if you don't want to make the same bets again you'll need to clear the table before starting again. However, if you do want to leave them there, you can. Moreover, if you want to place the exact same wagers again, you can hit the "rebet" button and everything will be reset to the way it was before.
What Makes Premium Roulette Pro Special?
As we've mentioned, the pro version of Premium Roulette on Betfair Casino is different because it allows you to perform certain actions that you wouldn't be able to on other tables. Each feature has been designed to not only make your session more efficient, but infinitely more profitable.
Favourite Bets
When you play Premium Roulette pro can save a number of favourite bets using the Favourite Bets feature. You can save up to four options and they can then be used whenever you want.
Special Bets
Premium Pro Roulette has a range of special bets that can be accessed through the Special Bets function. These include placing bets that fall within a certain range or colour.
Pro Feature
The Pro Feature is what makes Premium Pro Roulette special. With the Pro Feature you can click on numbers on the wheel while it is spinning and the computer will make calculations based on figures from previous spins to see if there are patterns in where the ball is likely to land. From these calculations you can then modify your strategy accordingly.
To enjoy a more professional online experience, join Betfair Casino and play Premium Roulette Pro today.