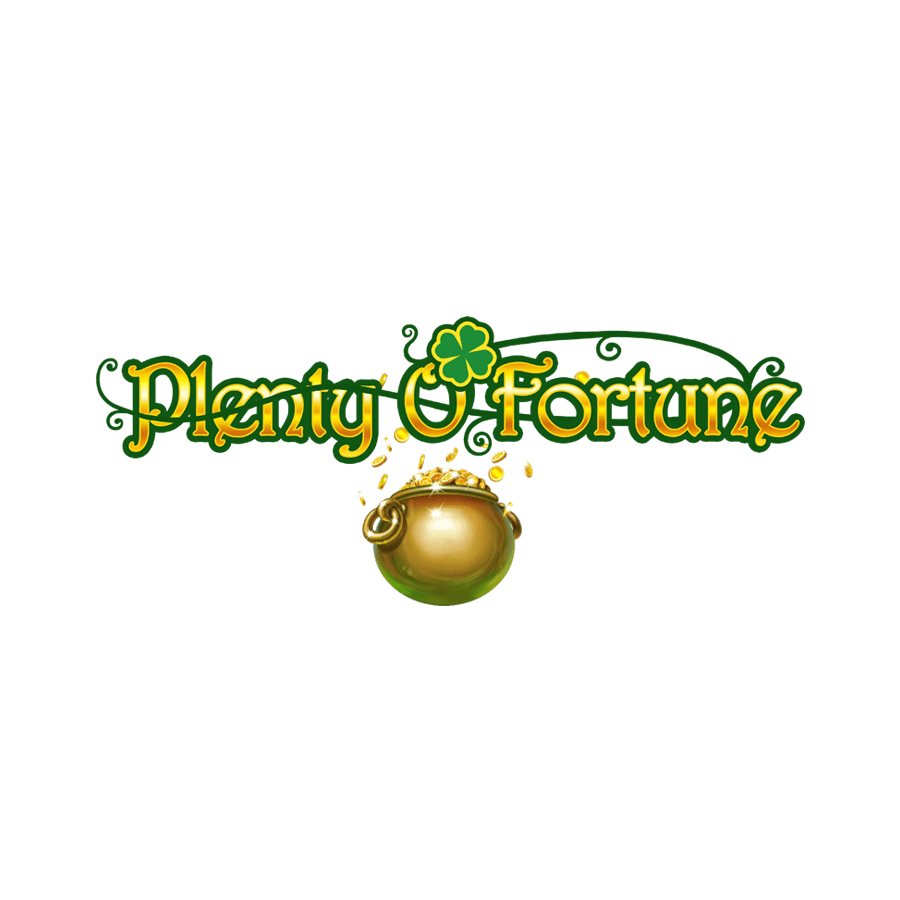 Plenty O' Fortune
You remember the first time you realized you had the luck of the Irish. It was back in school and you were waiting to be picked for a football team. Standing about 15 centimetres shorter than everyone else with frizzy red hair and glasses, you waited patiently to hear your surname - O'Shaughnessy - called, but weren't really surprised when it was called last. They put you in goal and reasoned that their strong offense would keep the ball away from you.
But their faulty reasoning failed them and soon you found yourself face to face with the class monster as he hurtled down the field toward you and your goal. You decided right then and there that you would try your best to stop the ball and braced yourself for the impact. Soon the ball came flying high towards you, but you jumped with all your might and, hands in the air, managed to save it!
The luck of the Irish was in full effect that day, but can it help you on the reels inside the confines of Betfair Casino.
Plenty O'Fortune Slot Game Info:
Reels:  5
Lines: 20
Game Features: End of Rainbow Bonus, Wishing Well Bonus
Wild Symbol: Rainbow
Scatter Symbol: Leprechaun
Bonus Symbol: Pot of Gold, Wishing Well
About Plenty O'Fortune Slots
Top of the mornin' to ye! This here is a fine slot game that has doled out lots of winnings to satisfied players in the past. But don't you worry, as the name implies there is Plenty O'Fortune to go around! This Irish-themed game of chance hosts some attractive Celtic graphics featuring all of the common symbols of Irish luck. But who says you have to be Irish to enjoy some of their classic symbols of good fortune? No one does! So, step right up and try your hand at this exciting game that has Scatter, Wild, and bonus symbols, as well as two bonus features!
How to Play Plenty O'Fortune Slots
To see if you've got the luck of the Irish and play for a pot full of gold you need to ante-up and the way to do that is to set your bets. Inside this Betfair Casino slot you'll be able to adjust the size of you line bet and the number of lines in play.
Looking at the dynamics specifically, it's possible to wager between £0.01 and £2.50 per line inside this game and when you start tweaking the win lines you'll be able to open up between 1 and 20. That means your total stake per spin can range from £0.01 to £50 which means you should be able to find a betting range that suits your bankroll.
Once you've set the reels in motion the aim of the game is to match three or more identical symbols ranging from card symbols, pots of gold and wishing wells. Being a classic Betfair Casino slot, open game payouts in Plenty O'Fortune vary from five coins to 500, but if you really want to build you bankroll inside this game you'll need to find one of the bonus options below.
Plenty O'Fortune Wishing Well Bonus Round
This bonus round is activated by the appearance of three or more Wishing Well bonus symbols on the reels at the same time. When this happens a tiny leprechaun will appear to collect the coins that begin to pour out of the bonus symbols, which will later reveal the player's total cash prize. The prize will be twice as high if this round was initiated by four of the wishing well bonus symbols and it will be ten times as high if it was activated by five wishing well symbols!
Plenty O'Fortune End of the Rainbow Bonus Round
When three or more of the bonus Pots of Gold symbols appear on the reels simultaneously, the End of the Rainbow Bonus round will be automatically activated! During this round, a screen will appear with a mountain that has a path on it that is lined with little pots of gold. During this round you must attempt to climb the mountain and collect as many pots of gold as possible to get the highest prize possible.
To test your luck and play for a pot of Irish gold, take a spin on Plenty O'Fortune inside the Betfair Casino betting arena.