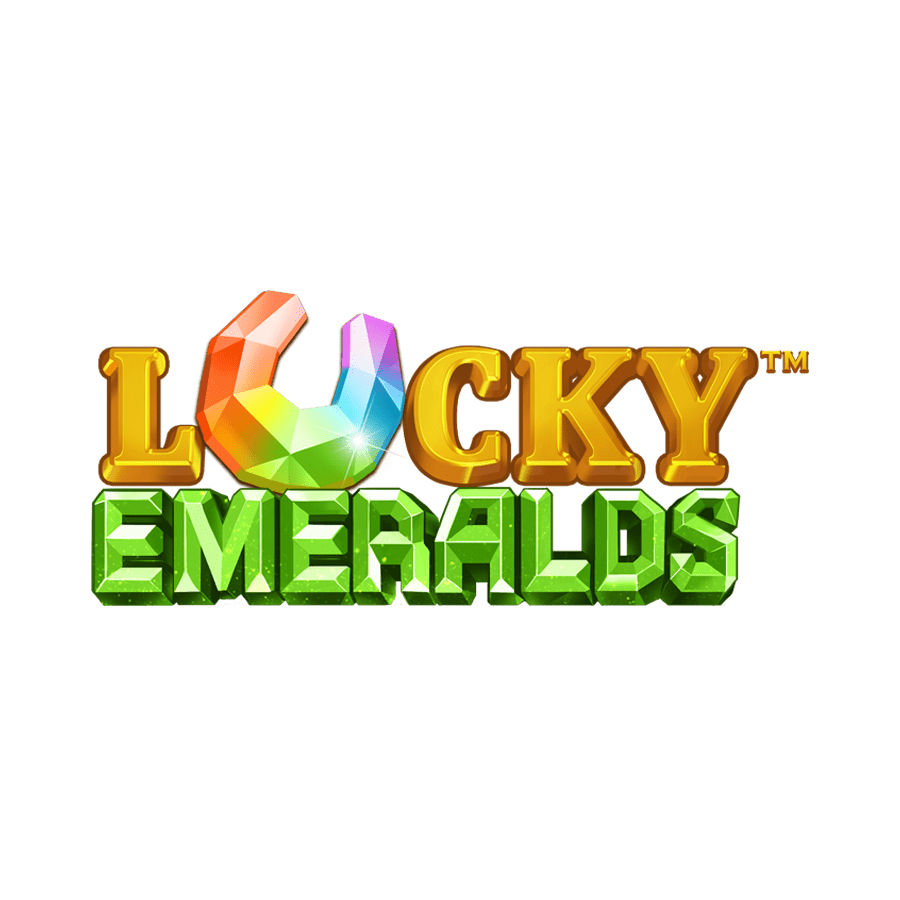 Lucky Emeralds™
PLAY LUCKY EMERALDS AT BETFAIR CASINO  
This charming slot game from Playtech uses an Irish theme, meaning everything from clovers to emeralds are waiting for fortunate players who can channel the luck of the Irish. The simple gameplay and bright green colour scheme aren't the only features that make the Lucky Emeralds online slot worth playing because bonus rounds can trigger wilds and a top prize of up to 500x your total bet.  
You'll find that the Lucky Emeralds game concentrates on the user experience, which means there are no confusing features when you play this slot machine. Simply choose your stake, press Spin and wait for the software to declare any applicable winnings. And you can do this while surrounded by characters from Irish folklore. What could be better?  
LUCKY EMERALDS FEATURES  
Developer: Playtech  
Theme: Ireland  
Max Win: 2,500,000 coins  
Number of Paylines: 10  
LUCKY EMERALDS SYMBOLS  
If you're expecting to find mythical Irish symbols when you load Lucky Emeralds on Betfair Casino, you won't be disappointed. Playtech uses familiar icons to ensure the gameplay is as authentic as possible, which is why you'll run into the following during your sessions:  
Green Diamond  
Golden Horseshoe  
Amber Clover  
Purple Gemstone  
Pink Gemstone  
Blue Gemstone  
The wild is also a clover, but don't worry because it's impossible to miss as it's the largest symbol on the reels and it's multi-coloured. Like the diamond, five of them in a winning combination will pay out the maximum win of 500x, meaning you get two bites of the cherry.  
HOW TO PLAY LUCKY EMERALDS  
Playing Lucky Emeralds online is similar to playing any other online slot, so it's easy to understand. Once you've decided on your stake and pressed Spin, the reels will settle and reveal your combos. The key is to hit as many matching symbols as possible, with three being the minimum. However, if you land five, you'll receive a greater payout. The blue gemstone is the lowest-paying Lucky Emeralds symbol, while the green diamond is the highest-paying.
LUCKY EMERALDS BONUSES & FREE SPINS  
Unlike most online slots, Lucky Emeralds has a single bonus feature that players can trigger. The good news is that the gameplay is heavily centred around the Clover Wilds Feature. Here's everything you need to know about it:  
The top bar above every reel contains three Clover wilds.
If the Clover wild symbol lands on the middle reel – reel three – it will release the wilds onto the reels.
When you trigger the round with three Clover wilds on the top bar, all the symbols will become wild.
However, the number of Clover wild symbols that drop depends on the number of CLOVER WILD symbols above the reel.  
It sounds simple, but can you manage to activate the wilds at the opportune moment?  
OTHER SUGGESTED GAMES  
If you enjoy Lucky Emeralds to the point where you want more online slots like it, there's none better than Starburst. Starburst by NetEnt is the most popular digital slot machine on the market, meaning you can't go wrong with this classic game.  
ONLINE BETTING EXPERIENCE AT BETFAIR CASINO  
Okay, every self-respecting online casino has a library full of online slots. What they don't have, and what sets Betfair Casino apart, is the wide array of online casino games that resemble a brick-and-mortar casino floor. From table games such as blackjack to live dealer services like poker, you won't be disappointed by our game selection. On top of that, a nice promotion is waiting for you on our dedicated promo page.