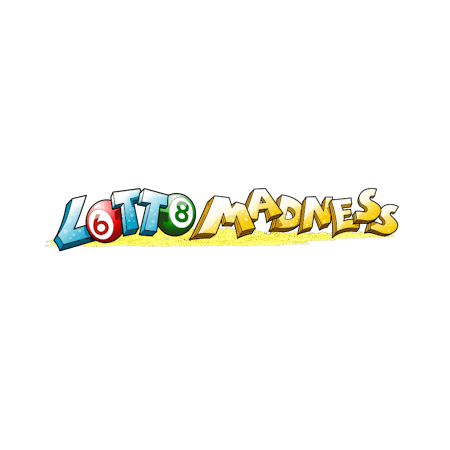 Lotto Madness
Get ready to combine your love of the lottery games with classic slots courtesy of Lotto Madness on Betfair Casino. Stacks of cash and lottery tickets will appear right before your eyes in this thrilling game, where your chances of winning big are doubled by an exhilarating Progressive Jackpot.
Pop open a celebratory bottle of champagne as you spin the colourful Crazy Wheel for amazing prizes. Massive cash multipliers and additional free spins are up for grabs! If that isn't enough to satisfy you, make the game a little more interesting by choosing your five luckiest numbers in a life-changing lottery style side game. The more numbers you match, the better your payout.
Tonight is your lucky night – prepare to rule the lottery world with Lotto Madness!
Lotto Madness Slot Details:
Reels: 5 Reels
Paylines: 20 Lines
Wild Symbol: The Wild Card
Scatter Symbol: Dollar Sign
Bonus features: Crazy Wheel Bonus Round, Dollar Ball Progressive Jackpot, Free Spins
 How to Play Lotto Madness Slots
As you'd expect, Lotto Madness on Betfair Casino is a mix of vibrantly coloured symbols and stylish betting features. Unlike the two dimensional structures that developers often opt for, Lotto Madness has a three dimensional design. Jutting out and moving in sync with your mouse click, the buttons inside Lotto Madness are certainly a welcome design quirk for players that want something a little different.
When it comes to placing a bet, the first thing you can do is adjust the size of your coin bet by using the Plus (+)and Minus (-) buttons. Starting at £0.01 and scaling up to £0.25, this option sets the tone for the rest of your overall stake. Indeed, once you're adjusted this variable you can change the value of your line bet from £0.01 to any amount up to £0.10. Finally, after tinkered with these options, you can choose to play between one and 20 win lines. After you've finished setting this option the three variables will be added together to give you a total overall spin price (the maximum is £50).
Once your wager is set, click on the Spin button to spin the reels. You can also click on the Bet Max button to begin the game with the maximum wager and line bets. Using Bet Max will automatically activate the reels. After a good spin the reels will come to a stop and if you can match three on more symbols across the active win lines you'll bank a prize ranging from five coins to a heady 10,000 coins if you can roll in five scatter symbols as described below.
Lotto Madness Scatter Symbol
The Scatter Symbol (Dollar Sign) does not have to occur on any specific paytable. If you land three or more Scatters, you are awarded 5x your original wager. If four Scatters occur anywhere on the reels, you earn 10x your original bet. Finally, if you get five Scatters anywhere on the reels, then you are awarded a payout of 50x your wager!
Lotto Madness Wild Symbol
The Wild Symbol (The Wild Card) can pose as any other symbol, with the exception of Scatter and Bonus, to create the best possible winning combination. Land five Wilds on an active payline for a payout of 10,000 coins!
Lotto Madness Crazy Wheel Bonus Round
Watch out for the Crazy Wheel Bonus symbol! If the symbol appears simultaneously on reels one and five, then the Crazy Wheel Bonus is activated. In this exciting round, you will be given a chance to spin the wheel for multipliers and Free Spins. If you land any Free Spins, the game will automatically play those rounds for you.
Lotto Madness Dollar Ball Progressive Jackpot
For a chance to win the Progressive Jackpot, click on the Enable button to begin the side game. In this classic lottery style side game you will be asked to choose five numbers from a total of 49. Once regular game play begins, five random numbers will be drawn. Your payout total depends on the number of matches you hit. If all of your numbers match, you win the jackpot.
If you feel like you want to embrace the madness and try a unique online slots experience, then join Betfair Casino today and have a go on Lotto Madness.