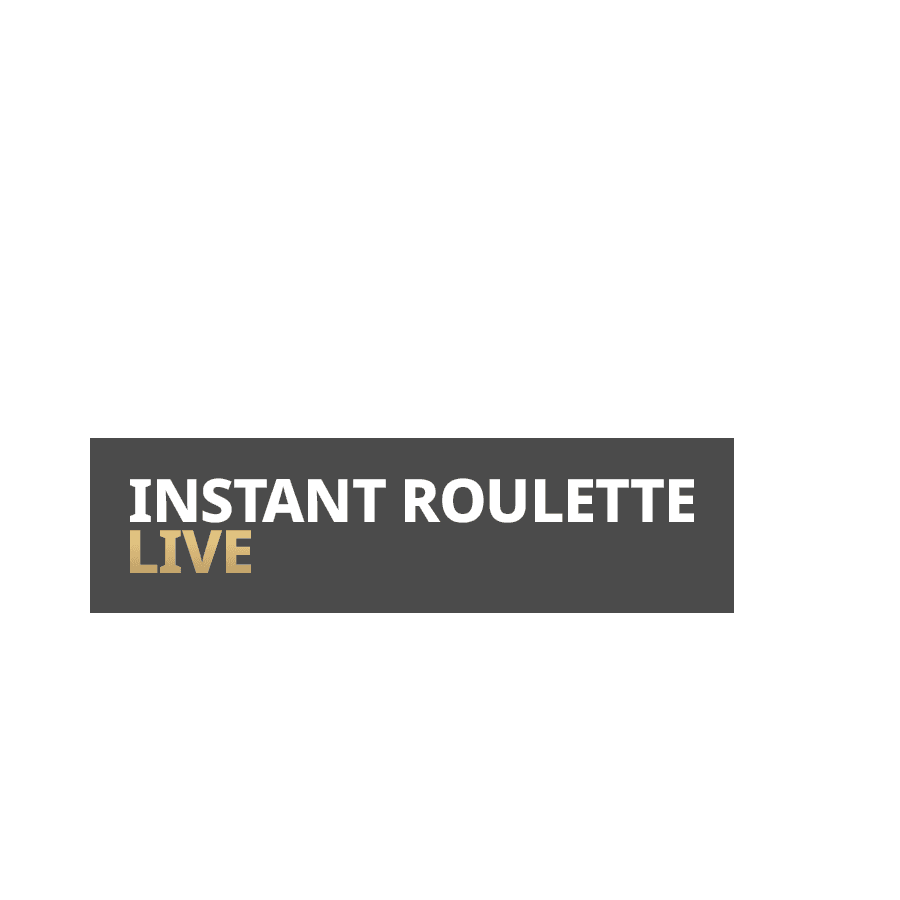 Live Instant Roulette
PLAY LIVE INSTANT ROULETTE AT BETFAIR CASINO
Live Instant Roulette from Evolution is a guaranteed way to mix up traditional table games. With 12 individual synchronised wheels that spin in a set order, you get to play at your own pace. This is made easier by the fact there isn't a betting deadline, so you get to decide when you're ready to play. A great addition to Betfair Casino, Live Instant Roulette is a fun and fast-paced edition that's enjoyed by many.
LIVE INSTANT ROULETTE FEATURES
12 individual and synchronised wheels that spin almost constantly
The balls drop one after the other on individual wheels
When you press Play Now, the wheel closest to the next ball drop is chosen automatically
The Rebet and Play Now buttons eliminate unnecessary waiting times
HOW TO PLAY LIVE INSTANT ROULETTE
Playing the Live Instant Roulette game at Betfair Casino is easy because it contains the same features used in standard roulette, such as a wheel with 37 slots and a single zero. The only difference is that you are placed at a vacant wheel. Everything else is essentially the same as usual!
HOW TO PLACE LIVE INSTANT ROULETTE BETS
Once you land at a wheel, you should follow these steps to get started:
Select between Inside and Outside bets
Place your stake on the desired part of the screen by clicking and dragging your chips
Save your wagers to help you place your bets quicker by using the Favourite bets function
All that's left is to wait to see if luck is on your side. Keep your fingers crossed!
LIVE INSTANT ROULETTE BEST STRATEGIES
The Live Instant Roulette RTP is above average, but that doesn't mean you should omit betting strategies. After all, the right one can help to turn the odds in your favour. The most popular among roulette players are:
The D'Alembert System
The Fibonacci System
The Martingale System
However, you can pick whichever strategy is the most suitable for your needs.
For players who wish to improve their roulette number strategy or especially if you're new to roulette, this complete guide is for you.
LIVE INSTANT ROULETTE ODDS
In Live Instant Roulette, there are Inside and Outside bets, and the odds differ depending on which you choose:
Inside Bets
Straight Up – 35:1
Split – 17:1
Street – 11:1
Corner – 8:1
Line – 5:1
Outside Bets
Dozen/Column – 2:1
Red/Black – 1:1
Even/Odd – 1:1
Low (1–18)/High (19–36) – 1:1
LIVE INSTANT ROULETTE TIPS
Don't rush: there aren't any betting deadlines
Study the rules: analyse the table and how to play before staking real money
OTHER SUGGESTED GAMES
Live Instant Roulette is quirky and may not be for everyone. In that case, Roulette Deluxe is designed for those who like to stake more in the least amount of time possible. 20p Roulette is a simple and elegant game that lets you guess where the ball will land. Meanwhile, European and French Roulette offer the best odds, as there is only one green 0.
ONLINE BETTING EXPERIENCE AT BETFAIR CASINO   
We are proud to offer one of the best betting experiences in the world at Betfair Casino. That means you get access to a safe and secure platform that includes online slots, poker, blackjack, baccarat, bingo, and much more!  
To top it off, check out our available promotions and you may just be able to enjoy your favourite game on an exclusive offer. Even better, there's something for everyone as we change them all the time.