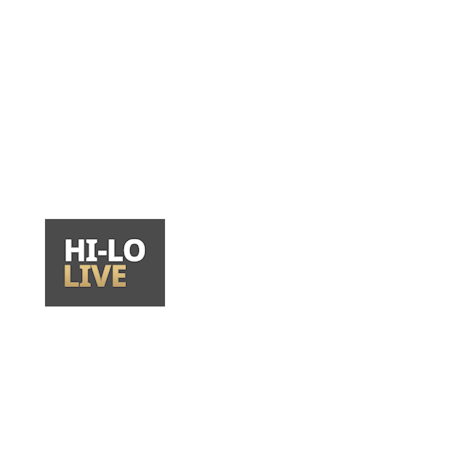 Live Hi-Lo
PLAY LIVE HI-LO ONLINE FOR REAL MONEY AT BETFAIR CASINO
Are you looking for a pick-up-and-play casino game that you can enjoy from the word go? Discover Playtech's fun-filled Live Hi-Lo table games, where the only objective is to correctly predict the value of the next card from the dealer's deck - it really is that simple!
Our Live Hi-Lo tables are set within an exclusive casino studio, with each game managed by professionally trained and immaculately dressed hosts that you can chat to in real-time via the overlaid chatbox.
LIVE HI-LO GAME FEATURES
Win up to 12.06x your initial wager
Drag your chips to your chosen prediction
Access the results of previous rounds to help you decide
Software provider: Playtech
HOW TO PLAY LIVE HI-LO
Live Hi-Lo is a table game played with six decks of cards, housed inside a random shuffling machine. All you have to do is correctly guess the winning card of the next game round. Choose whether the next card will be higher, lower or of the same value as the last card dealt from the machine.
You'll have a set timeframe with which to place your bets on the next game round, with the timer displayed clearly on the game window. Drag your chip(s) to your desired betting position and await the deal of the next card. It's possible to place multiple bets on different bet positions should you wish, until the 'No More Bets' sign appears.
If you want to chase the biggest payout of 12.06x your initial stake, you can wager on the 'Snap' outcome, which means the next card from the machine will be the same as the current base card.
LIVE HI-LO RETURN TO PLAYER (RTP)
Live Hi-Lo's theoretical RTP varies between 96.00% and 96.67%, depending on the current state of the game and your chosen betting position(s).
For more fun, laid-back casino games that put the fickle finger of fate firmly in your hands, be sure to have a dabble at our dice-based Live Sic-Bo tables, right here at Betfair Casino!
SUGGESTED GAMES
If you have enjoyed playing this game and want to try some of the other fantastic table games available Live at Betfair Casino, then check out this short list of available options:
ONLINE BETTING EXPERIENCE AT BETFAIR CASINO
By becoming a Betfair Casino player you will get access to our full range of online casino games. Apart from hundreds of video slots, including several which include progressive or daily jackpots, we offer roulette games, blackjack online games, and video poker.
PROMOTIONS
As a new Betfair Casino player, you will be welcomed with a generous welcome bonus which could include a match bonus, free spins or other surprises. In addition, as an existing player, you will be able to opt into a selection of ongoing promotions and offers. Join now to view our latest Betfair Casino offers.