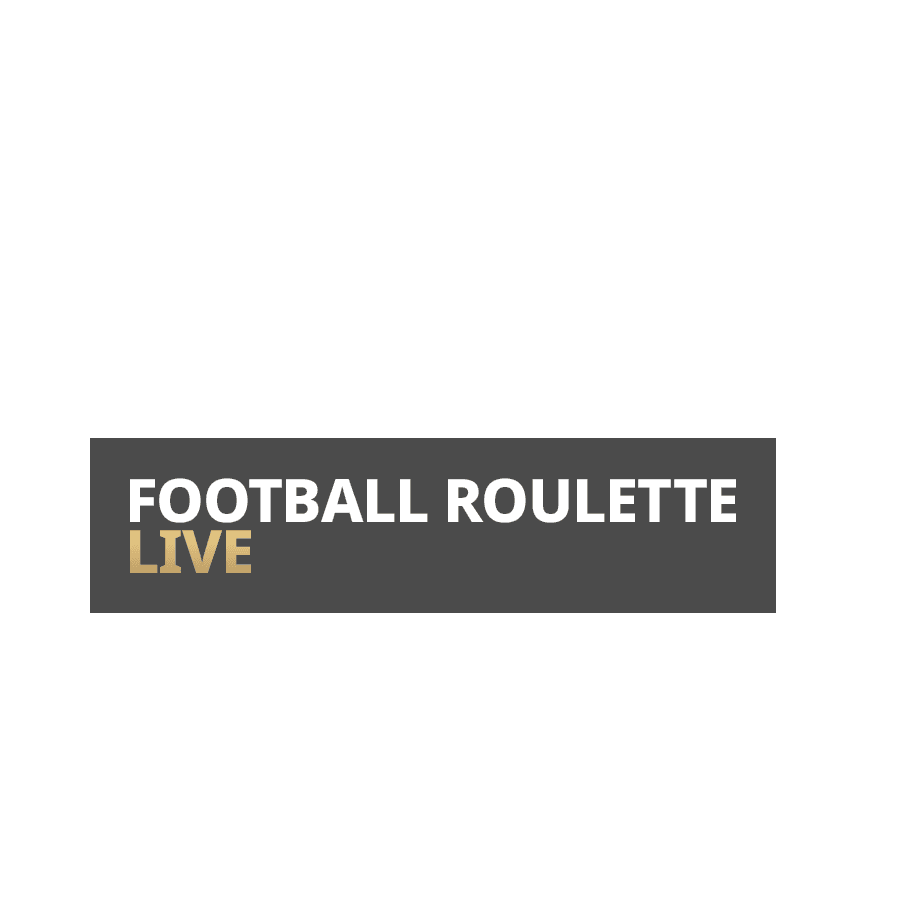 Live Football Roulette
PLAY LIVE FOOTBALL ROULETTE AT BETFAIR CASINO
Combine your love of the beautiful game with the excitement of live casino gaming with Live Football Roulette from Playtech.
This title brings a fresh twist to live roulette by embracing a football theme. This is reflected in the less formal feel of the action, as well as some of the key gameplay elements that you can enjoy.
So, if you are a football fan looking for a different take on roulette, Live Football Roulette may well prove to be a great gaming option.
LIVE FOOTBALL ROULETTE FEATURES
With so much great football action taking place throughout the year, it is understandable that you would want to keep track of it.
Playtech explains how Live Football Roulette can help you do that, as dealers provide commentary on matches as the gaming action unfolds. A video wall also highlights key moments and vital statistics too.
However, Live Football Roulette has also managed to bring the sport into its gameplay as well. The game uses standard European roulette rules, but it also includes the Goal Bet option on the betting map. This covers five neighbours in a row and these are randomly selected in each round. A multiplier also affects the payout of a Goal Bet and these could hit x3, x5, x20, x50 or x100.
HOW TO PLAY LIVE FOOTBALL ROULETTE
It is easy to get started with Live Football Roulette. To begin your gaming experience:
Press the 'Play Now' button at Betfair Casino
Make a bet on the spin result
The ball is released
It comes to a stop and the result is confirmed
LIVE FOOTBALL ROULETTE BEST STRATEGIES
As Live Football Roulette uses standard European roulette rules, you could apply any recognised roulette strategy when playing the game. These might include the Martingale and Reverse Martingale, as well as others like the Fibonacci.
However, you may also want to consider the Goal Bet option and how that could affect your outlook too.
LIVE FOOTBALL ROULETTE ODDS
You can make a range of bets in Live Football Roulette, but the game lists some common payouts for reference:
Straight Up – 35:1
Split – 17:1
Street – 11:1
Corner/Basket – 8:1
Line – 5:1
Column/Dozen – 2:1
Red/Black – 1:1
Even/Odd – 1:1
1-18/19-36 – 1:1
LIVE FOOTBALL ROULETTE TIPS
The way you approach Live Football Roulette is ultimately up to you, but there are some elements you might want to consider as you prepare to play.
For example, the digital interface around the video feed includes a host of statistics that you can assess, including recent results. This information could prove useful as you decide on your next step within the game.
OTHER SUGGESTED GAMES
Ready to try some other live roulette experiences at Betfair Casino? Why not have a go at Lightning Roulette? Alternatively, try your hand at something completely different with Gonzo's Treasure Hunt Live.
ONLINE BETTING EXPERIENCE AT BETFAIR CASINO
Whether you play live casino games or other titles like slots, we hope you have a lot of fun here at Betfair Casino. We are committed to providing a quality experience and have a range of different elements that you can enjoy.
PROMOTIONS
There is always an opportunity to grab a great deal at Betfair Casino too. Our Promotions section includes a host of offers, so take a look and see what might suit your needs. New players may be particularly interested in our welcome bonuses.