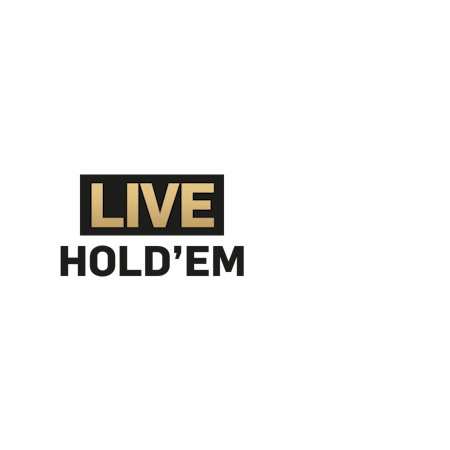 Live Casino Hold'Em
Play Live Casino Hold'Em online for real money on Betfair Casino
If you want to keep your live casino action fresh and exciting, be sure to log in and give Playtech's Live Casino Hold'Em tables a whirl. This single-deck variant of five-card poker requires players to use their two hole cards, as well as a five-card flop to make the highest-ranking poker hand possible.
With the chance to place an optional side bet that pays out if your five-card poker hand includes a pair of Aces or better, you can really make the most of those winning hands, providing they are of a higher value than the dealer's, of course!
Live Casino Hold'Em game features
Win up to 100:1 on your Ante bet
AA side bet also pays out up to 100:1
Live HD streams for real-time gameplay
RTP: 99.18% (Ante bet)
Software provider: Playtech
How to play Live Casino Hold'Em
Live Casino Hold'Em offers one of the smallest house edges out of all the live dealer games available at Betfair Casino. If you are looking to get to grips with the hand rankings of poker, Casino Hold'Em is a great, low-risk place to start.
The game begins by placing an 'Ante' bet on the table. Once you've placed the Ante, it's also possible to place the optional 'AA' side bet - more on that shortly. You'll be dealt two cards face up and the dealer will receive two cards face down, before three cards are dealt to the flop.
At this point you can 'Fold' and lose your initial Ante bet or place a second 'Call' bet, effectively doubling your Ante bet.
The final two cards are then dealt to the flop and the dealer's two hole cards are turned face up. If you can make a higher-value poker hand than the dealer, you win the round, with the payout reflecting the quality of your hand in the paytable.
The AA side bet requires you to make at least a pair of Aces using only the first three cards of the flop and your hole cards.
Live Casino Hold'Em return to player (RTP)
If players adopt an optimal game strategy, the theoretical RTP of Live Casino Hold'Em is 99.18% for the Ante bet, followed by 93.74% for any AA side bets.
For more fun-filled poker variants, be sure to check out our Live 3 Card Poker tables, right here at Betfair Casino!