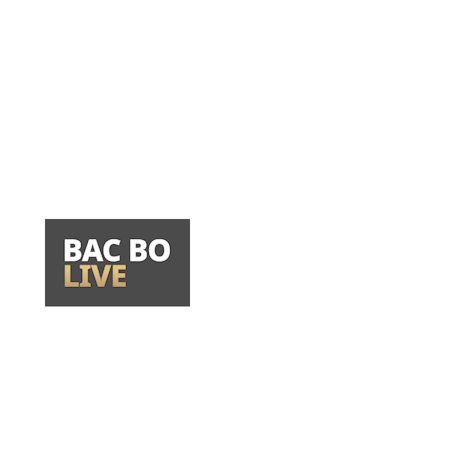 Live Bac Bo™
PLAY LIVE BAC BO AT BETFAIR CASINO
Based on the much-loved table game of baccarat, Evolution has switched out the card dealing for dice rolling in Live Bac Bo. While you can still bet on Player or Banker, Ties get a lot more gravitas in this four-dice live casino game.
LIVE BAC BO FEATURES
Live Bac Bo is a wonderfully simple game, but it's been pumped up with all the features that you'd need to know the full scope of what's been happening with the dice. On either side of the betting area, you can see the track of outcomes of up to the last 150 results as well as the percentage drifts for the three betting options.
On the betting options, Live Bac Bo lets you back the blue Player side, the red Banker side, or a Tie. Player and Banker pay at 1:1 for wins, but it's a bit different for Ties – unlike in Bac Bo's predecessor, baccarat. Instead, betting on a winning Tie rewards different amounts depending on the dice.
In the result of a Tie, you can get these odds from the dice shown:
6, 7, 8 pays 4:1
5 or 9 pays 6:1
4 or 10 pays 10:1
3 or 11 pays 25:1
2 or 12 pays 88:1
If you're not one to bet on Ties, when a Tie wins, 90 per cent of your Player or Banker bet gets returned.
HOW TO PLAY LIVE BAC BO
To play Live Bac Bo, you first need to pick your chip size. After that, place it down on one of the betting fields before the window closes. Then, sit back and watch the dice rumble to see if Player, Banker, or Tie wins the round.
OTHER SUGGESTED GAMES
Betfair Casino has a loaded live casino section with more novel games like Live Bac Bo, with many players also enjoying Dragon Tiger Live and Sic-Bo Deluxe Live.
ONLINE BETTING EXPERIENCE AT BETFAIR CASINO
With just one Betfair Casino account, you can access our whole gambling catalogue, including our Promotions, Sportsbook, and the Premium Casino.