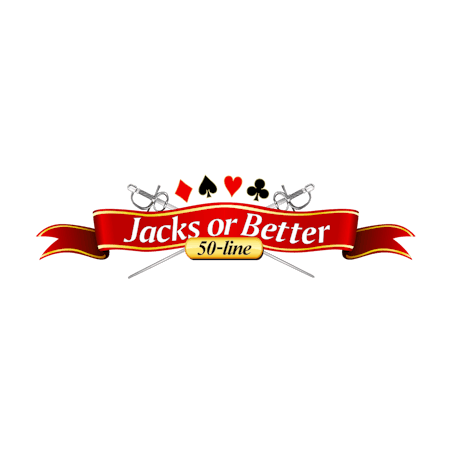 Jacks or Better 50 Lines
When a single line of Jacks or Better just isn't enough, there's only one thing for it: 50-line Jacks or Better. Offering all the fun of the classic game but with many more ways to win, this game is perfect for those who want a one-touch betting system and multiple ways to bank some serious cash.
Game Info:
·         Stakes: £0.01 - £125
·         Key Features: 50 ways to win
·         Table Options: Control 50 poker hands with a single click
·         Software Provider: Playtech
About the Game
What could be better than winning one poker hand? Simple: winning 50 poker hands at the same time. If you're looking for a video poker variant that takes the game's basic premise and blows it beyond comprehension, then 50-line Jacks or Better is for you. Basically video poker on steroids, this game is the perfect way to win up to 4,000 credits from as little as £0.01.
50-line Jacks or Better's Best Bets
The defining feature of 50-line Jacks or Better is, unsurprisingly, the fact you can play 50 hands of poker at once. However, without a simple way to control the action it could all get a little too much. Fortunately, this game offers a one-tech betting system so that you can pay and play in seconds.
After setting your bet (£0.01 to £0.50), you can choose to "bet one" (a single coin) or "bet max" (five coins). Alternatively, you can hit the "bet one" button and choose to stake between one and five coins per round. Once you've done that, each move you make with your main hand will be replicated across the board.
50-line Jacks or Better's Added Extras
If a single win isn't enough then never fear, because 50-line Jacks or Better gives you the option to double the stakes. After making a wining poker hand, you can choose to collect or double. If you choose to double, you'll be asked to choose a higher card than the one the dealer is holding. If that sounds like too much of a gamble, then you can always choose to double half your win and bank the rest.
Whichever option you choose, 50-line jacks or better is a great way to win 4,000X+ your stake!