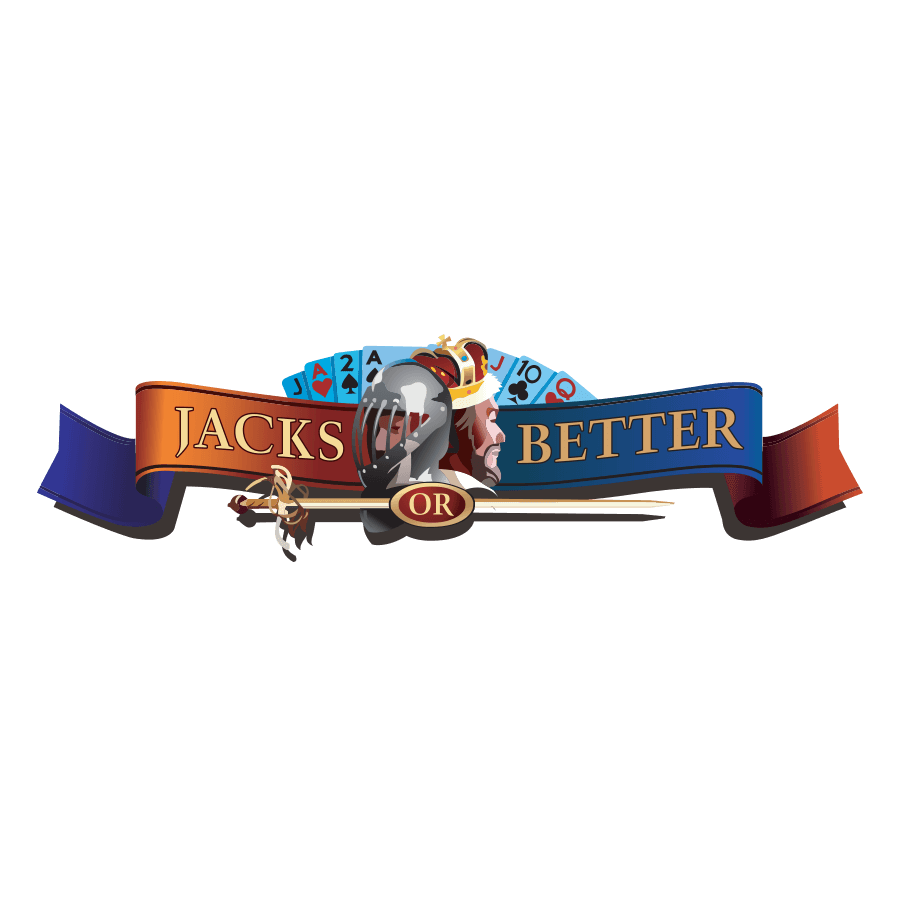 Jacks or Better 10 lines
When it comes to video poker games, Jacks or Better is not only the most famous but the most lucrative. Fusing classic slot style play with traditional poker, this game is a must try for anyone that loves to flip cards and win generous cash prizes.
The main premise of Jacks or Better video poker is simple: make a qualifying hand (a pair of jacks or better) and win a designated prize
The way in which you shoot for a qualifying hand is simple. At the start of each round you'll be dealt five cards (from a 52 card deck). After assessing your hand you have the ability to hold or swap any or all of the cards before the second draw takes place.
Show Your Hands
Once the second draw has taken place and your hand is locked in place, the system will review the strength of your hand and decide whether or not you're a winner based on the following payout table:
Royal Flush (in main hand) = Progressive Jackpot
Royal Flush = 250X your stake
Straight Flush = 50X your stake
Four of a Kind = 25X your stake
Full House = 9X your stake
Flush = 6X your stake
Straight = 4X your stake
Three of a Kind = 3X your stake
Two Pairs = 2X your stake
Jacks or Better = 1X your stake
Naturally, making one of the above hands using just five cards isn't easy; however, Jacks or Better 10-Line progressive is a game that, as its name suggests, gives you ten ways to win. Betting limits for this Playtech game range from £0.25 to £5 per coin and you have the option to play between one and ten hands.
The object of 10-Line Jacks or Better is to obtain a five-card poker hand that contains a winning combination. It differs from original Jacks or Better, since it has ten lines of cards.
Each line uses a different deck of cards. Each line is treated as a separate hand for the determination of any wins.
The better your hand, the bigger the payout. You choose how many and which of your cards are to be replaced. You may replace your cards only once.
To play the game:
Click Bet One or Bet Max to select the number of coins you wish to wager. Each click on the Bet One button adds another coin to the bet. Clicking Bet Max increases your bet to the maximum – that is, five coins per line – and deals the cards automatically.
You can also click the appropriate column on the paytable to specify the number of coins per line.  The bet size you choose is per one line.
Since there are ten lines of cards, ten times the single line bet amount is subtracted from your account balance. Your total bet amount is shown on the Bet screen in the lower right corner of the window.
Click Deal (if you did not press Bet Max).
Choose which cards you wish to keep by pressing the Hold button under the card, or by clicking on the card itself. Held cards are used across all ten lines.
The game has an auto-hold feature where cards that make up a winning hand on the original deal are automatically held.
A Progressive Way to Play
In simple terms, the size of the coin you select and the number of hands you have open determines the size of your stake per round. For example, a £1 coin and five open lines will cost you £5 per round. In addition to minimum and maximum of betting limits of between £0.25 and £50, there is the option to double up once per winning hand which effectively means you can gamble your prize on a winning hand in the pursuit of some more cash.
One of the main reasons 10 line Jacks or Better video poker is such a hit with online gamers is, aside from the element of skill in the game, its progressive jackpot. If you're able to hit a royal flush in the main game (not one of the side hands) you'll win a progressive prize well in excess of £100,000. This prize, in addition to the inherent intrigue and engagement in the game makes 10 line Jacks or Better video poker a must try for all grinders.